Wow, 2019 has been an incredible year! As we enter 2020 we thought we'd take some time to celebrate our top 9 moments from 2019:
1. We opened a new office.
This is one of our biggest accomplishments of the year! We now have over 14,000 square feet of clinic and optical retail space right in the heart of South Baton Rouge, on Summa and Picardy Avenue on the Bluebonnet campus of the Baton Rouge General. Our patients are loving the upscale hotel-like atmosphere. This new office features the State of Louisiana's first Dry Eye Center and will also be home to our LASIK surgery suite in the coming months. Here are a few pictures of our fifth Williamson Eye Center clinic!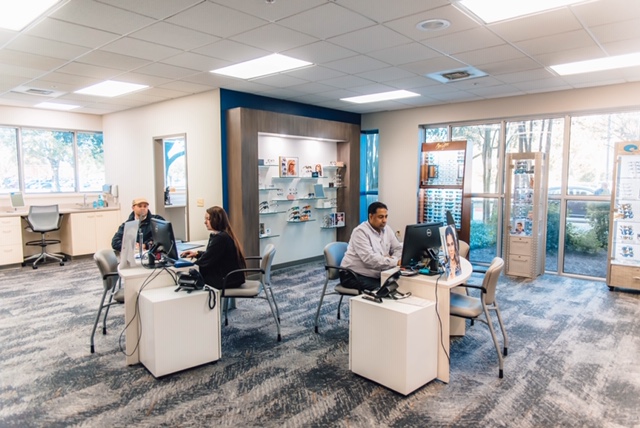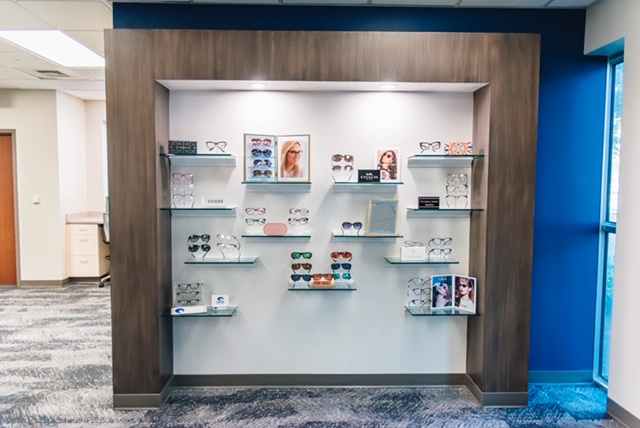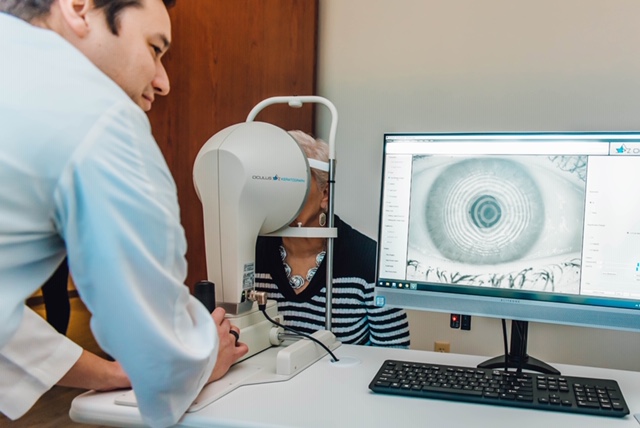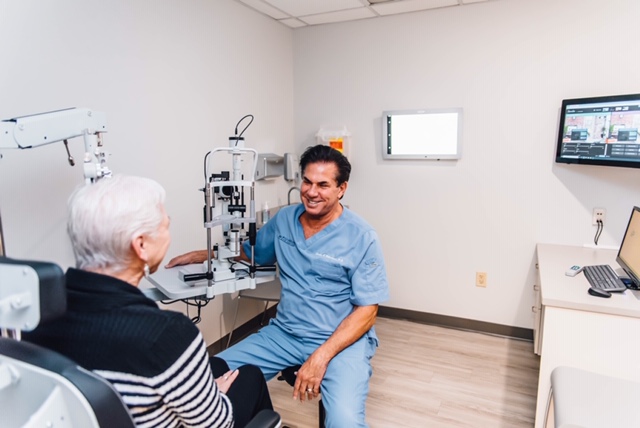 2. We formed an important partnership.
It was a great honor to be selected by the Baton Rouge General as their preferred ophthalmology provider. Together, we're furthering both of our missions to provide excellence in comprehensive healthcare to the Greater Baton Rouge community. Check out the press release here.
Through this approach to collaborative care with the physicians at the Baton Rouge General, our own Dr. Blake Booth was able to help save a life by working with Dr. Henry Barham in surgery to remove a brain tumor for a patient. Read the story here.
3. We welcomed a new doctor.
Dr. Lawrence Pham recently joined Williamson Eye Center to serve patients in our Gonzales location. We couldn't be more proud to bring his talent to our team.
4. We celebrated some big firsts in eye surgery.
Dr. Blake Booth was first in the state of Louisiana to implant the Hydrus Microstent, which is a small device implanted during cataract surgery for patients with glaucoma. This huge leap in technology allows the potential for patients to get off of costly glaucoma medication drops and helps to protect vision from one of the world's leading causes of blindness.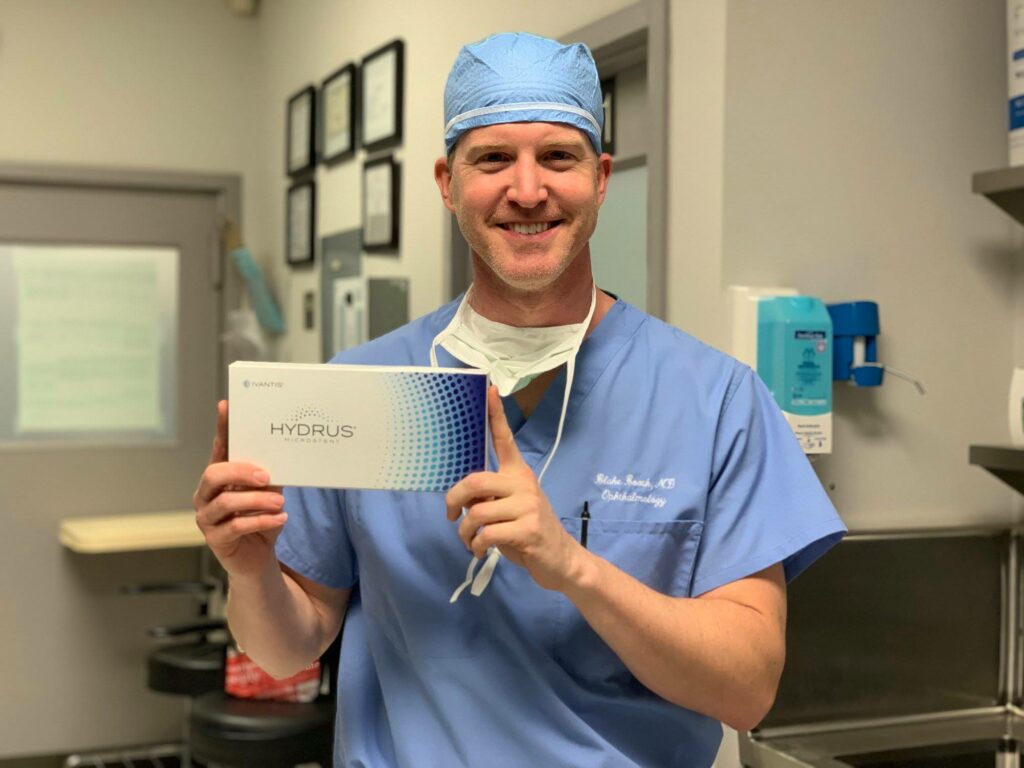 Dr. Blake Williamson was one of the first in the world to implant the Tecnis T2 Toric lens which is used in cataract surgery for patients with astigmatism. Yes, we can treat your astigmatism with vision correction surgery!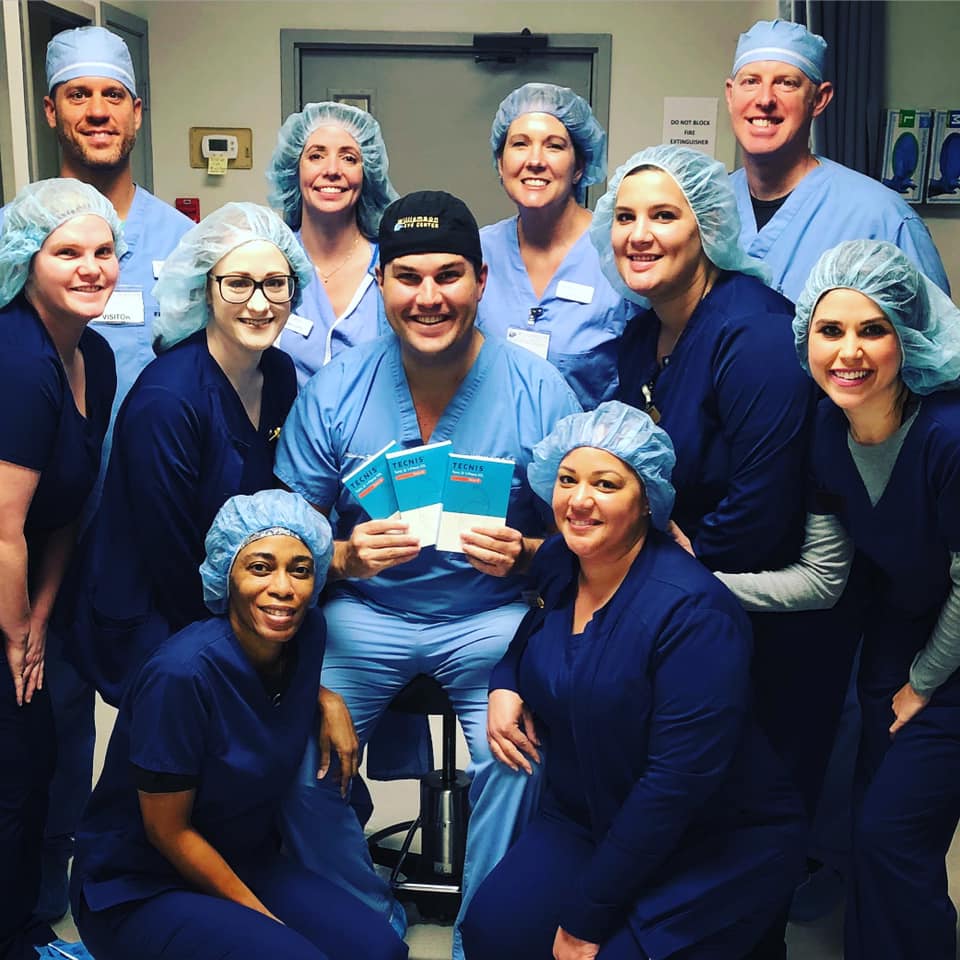 Dr. Matthew Smith was one of the first in the state to implant the new PanOptix Trifocal intraocular lens which is used in cataract surgery to provide better vision at near, intermediate, and far distances. Now there are more options than ever for patients to get out of their glasses and contacts for the majority activities with vision correction surgery.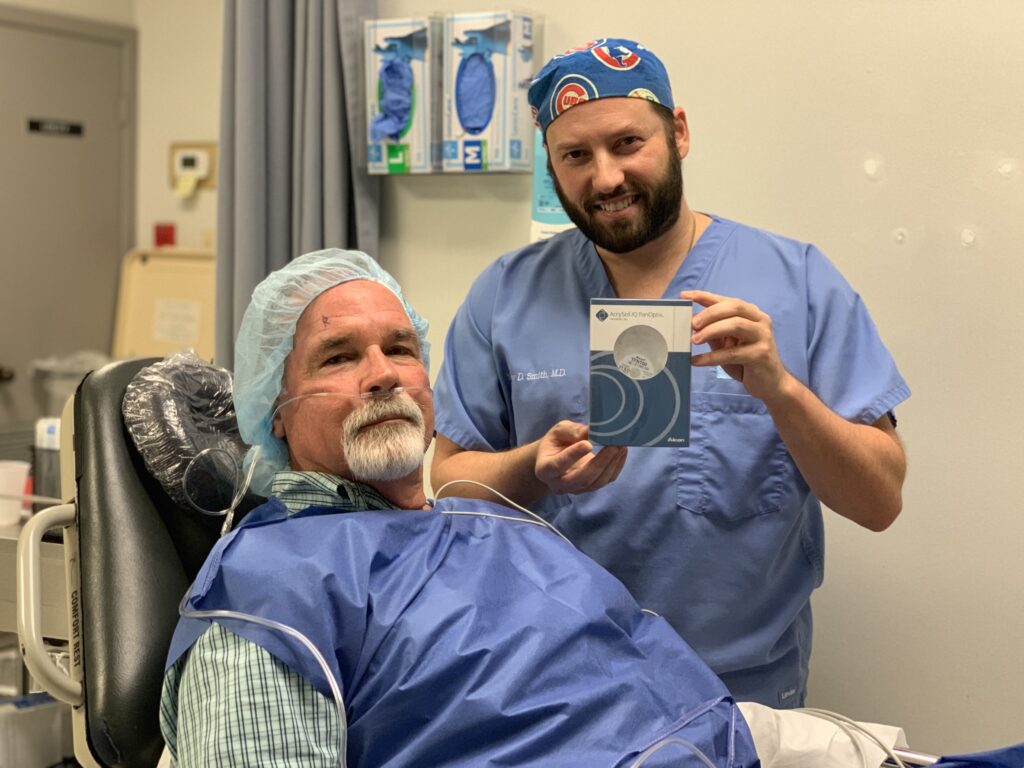 5. We helped lead the way for new innovations in Ophthalmology.
Dr. Charles joined other ophthalmologists from around the world to bring innovative ideas to better serve patients across the globe.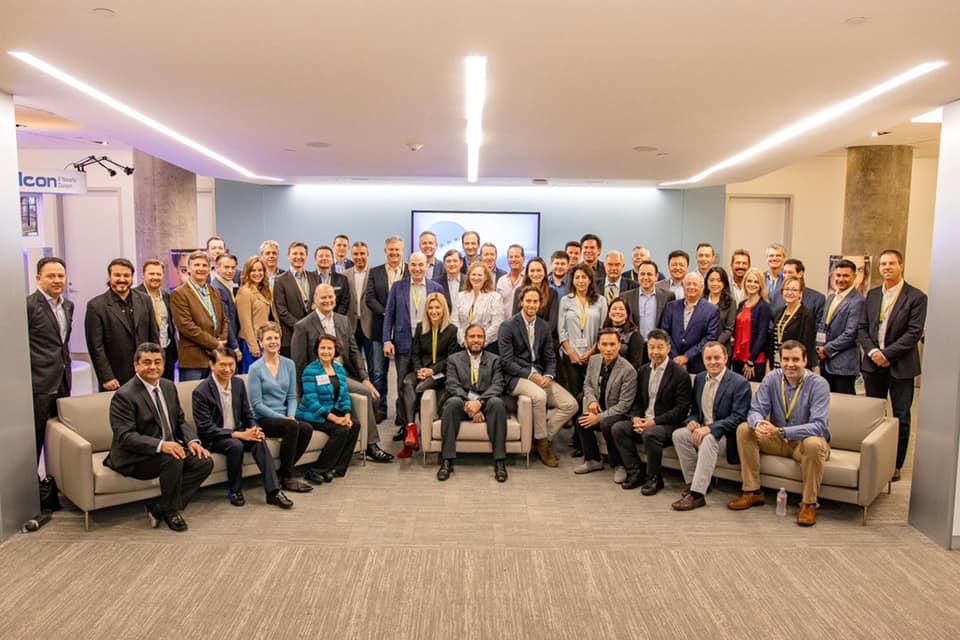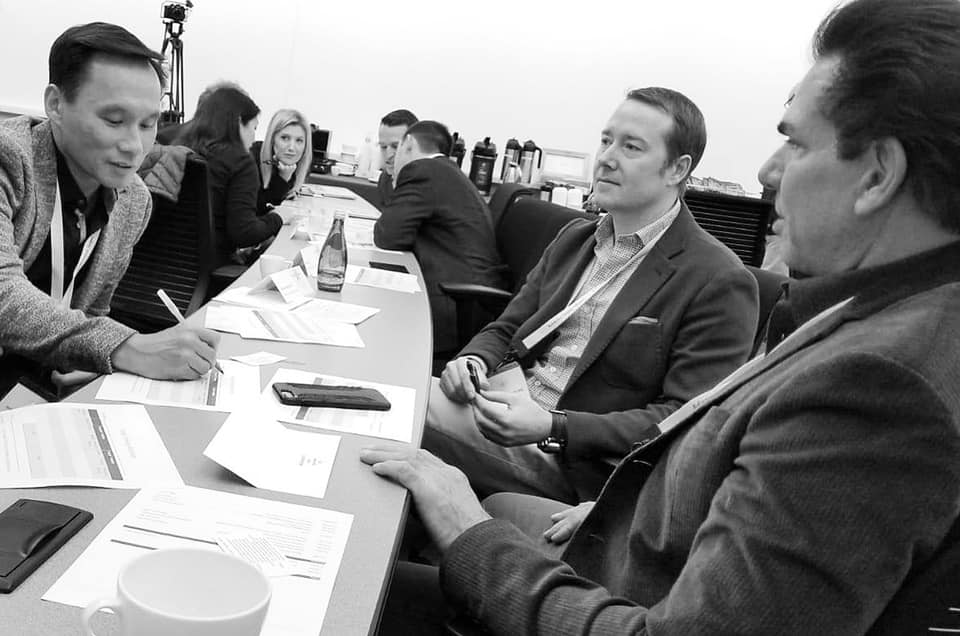 6. We connected with our community.
This year we helped bring the state's first Bandito Festival featuring some incredible musicians like Scooter Jennings, Old 97s, Son Volt and more. During the festival, we surprised a police officer on stage with a free LASIK surgery (which is definitely one our favorite moments in Williamson history). Officer Leonard Harry is enjoying life with better than 20/20 vision and we couldn't be happier for him!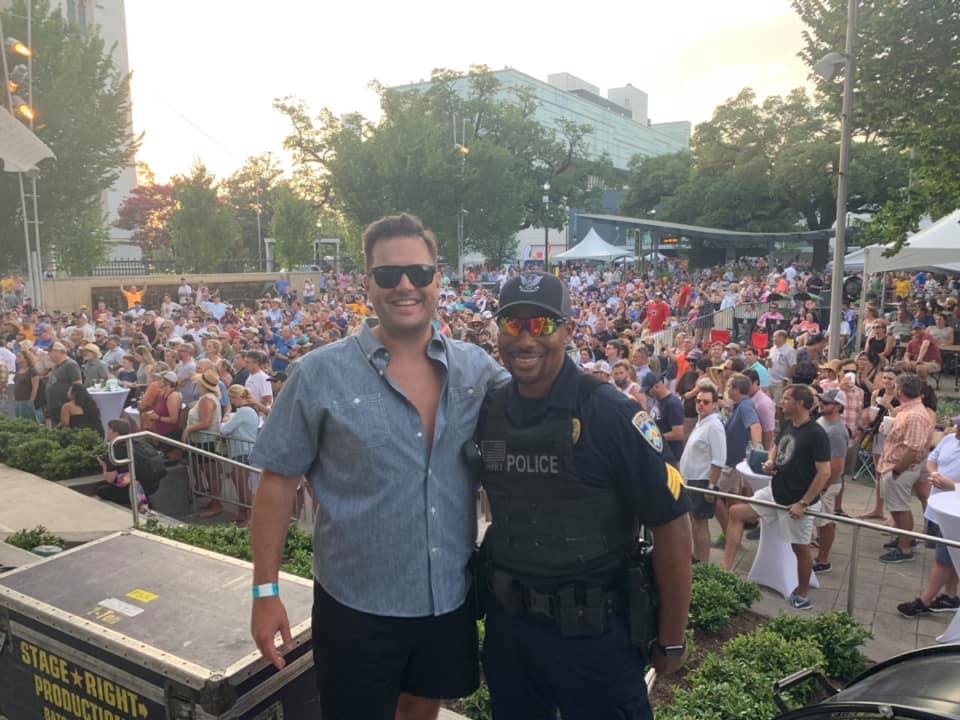 Giving back to our first responders is one of our top priorities. They put their lives on the line for our safety every day so we try to support them in any way we can. This year we enjoyed spending the day at the East Baton Rouge Sheriff's office serving up jambalaya and giving them a nice pair of Marucci sunglasses to keep their eyes safe while they work.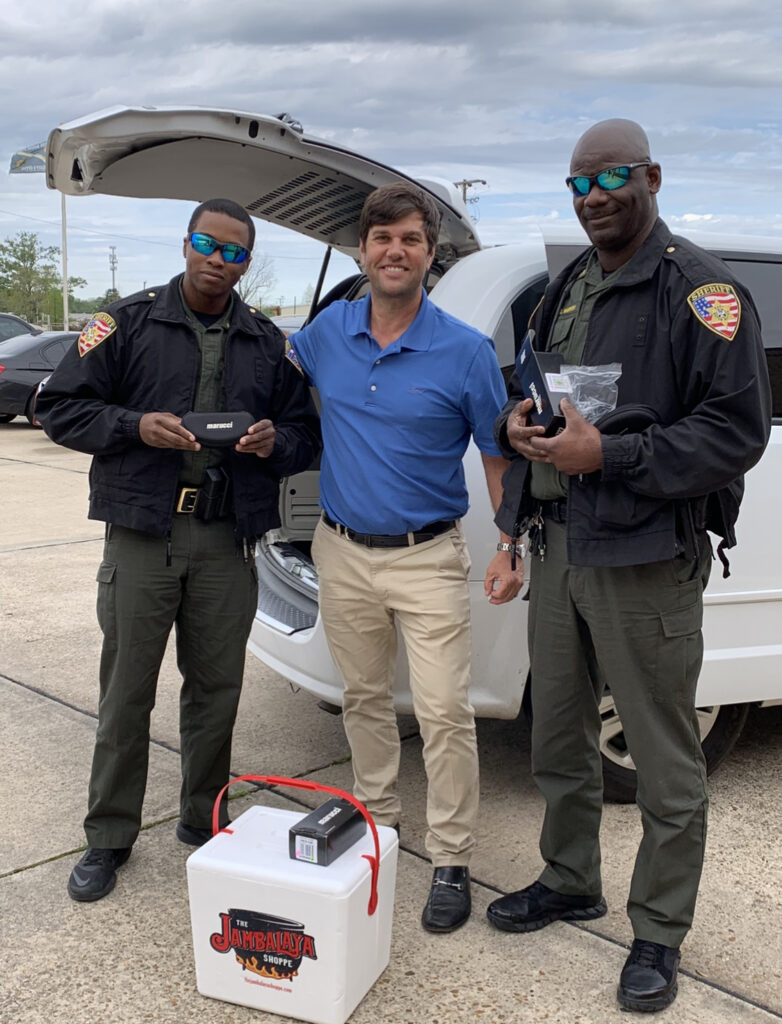 Dr. Smith enjoyed giving free eye exams to the Lady Legendz softball team so they can keep their best eyes on the ball!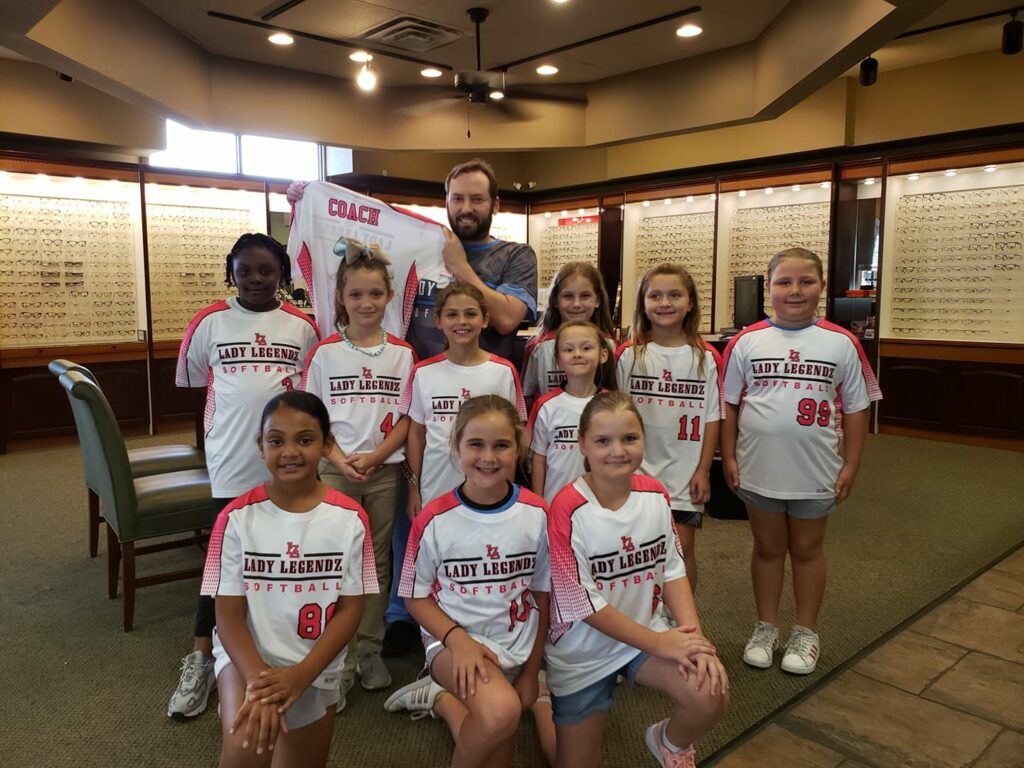 7. We celebrated some amazing team accomplishments.
We hit a huge milestone of performing 4,000 femtosecond laser cataract procedures for our patients! For patients who choose the laser technology with their surgery, we're able to correct astigmatism and provide more options to get out of glasses and contacts.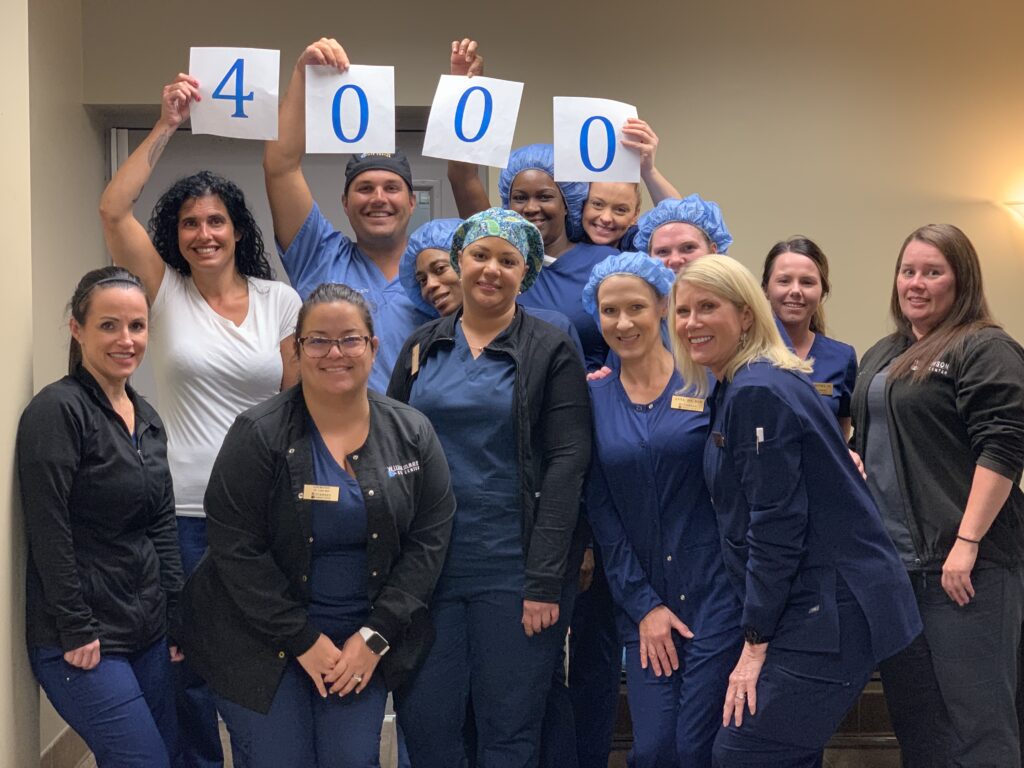 Dr. Josh Davidson was recognized as a Fellow of the American Academy of Optometry. In qualifying for and maintaining fellowship, individuals are evaluated against the highest standards of professional competence. The letters "FAAO" (Fellow of the American Academy of Optometry) after an optometrist's, scientist's or other qualified person's name signify to colleagues and patients that rigorous qualifications for fellowship have been met. Way to go, Dr. Davidson!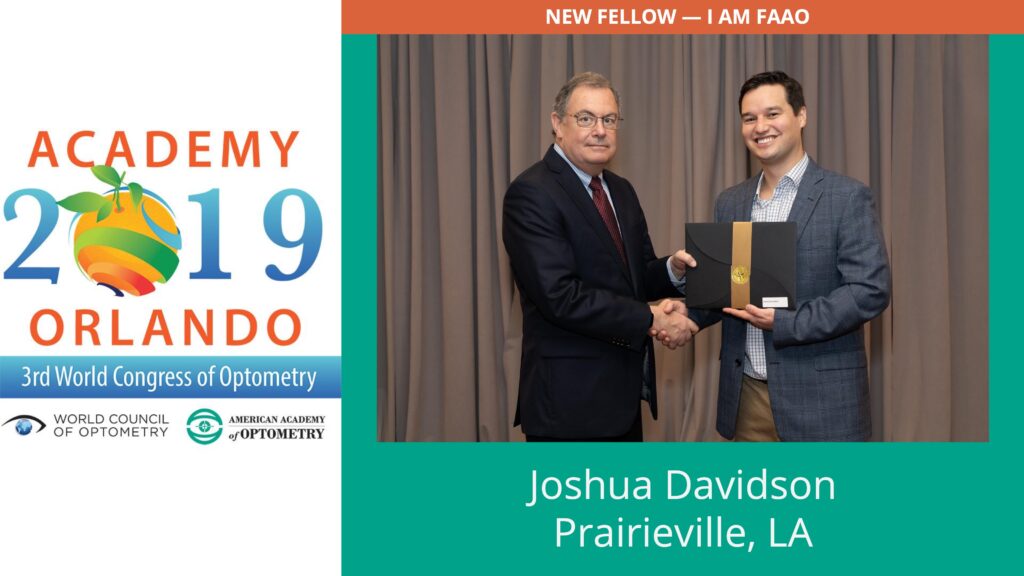 We celebrated one of our biggest work anniversaries to-date. Dineen Goree in our Accounting Department made 30 years of service with Williamson Eye Center this year. She's incredible and we're so grateful to have her on our team!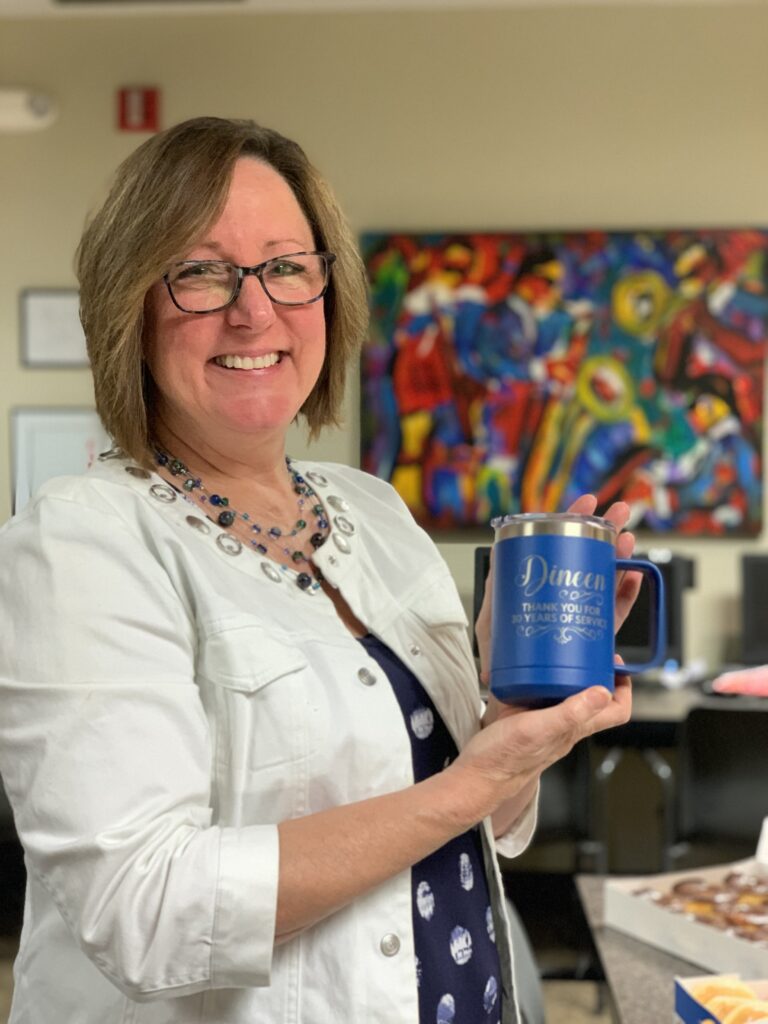 Speaking of work anniversaries, we can't get through this list without mention of the incredible army of a team we have standing with us every day (there are over 120 of them). They are the ones who make what we do so successful and such a joy. Huge shoutout and thanks to our team – you know who you are!
80 team members with 1-5 years at Williamson Eye
15 team members with 5-10 years at Williamson Eye
25 team members with 10 years or more at Williamson Eye
This year, our entire billing team received their Opthalmic Coding Specialist (OCS) certifications. Passing the OCS examination is no easy feat but completing it with success demonstrates comprehensive knowledge of billing and coding for ophthalmology. Go billing team!
8. We started a new program called WEC Tech University.
Continuing education for our team is always one of our top priorities. This year, we introduced a new program for our team called WEC Tech University with a goal of getting every technician credentialed and trained to the highest level for a successful career in ophthalmology!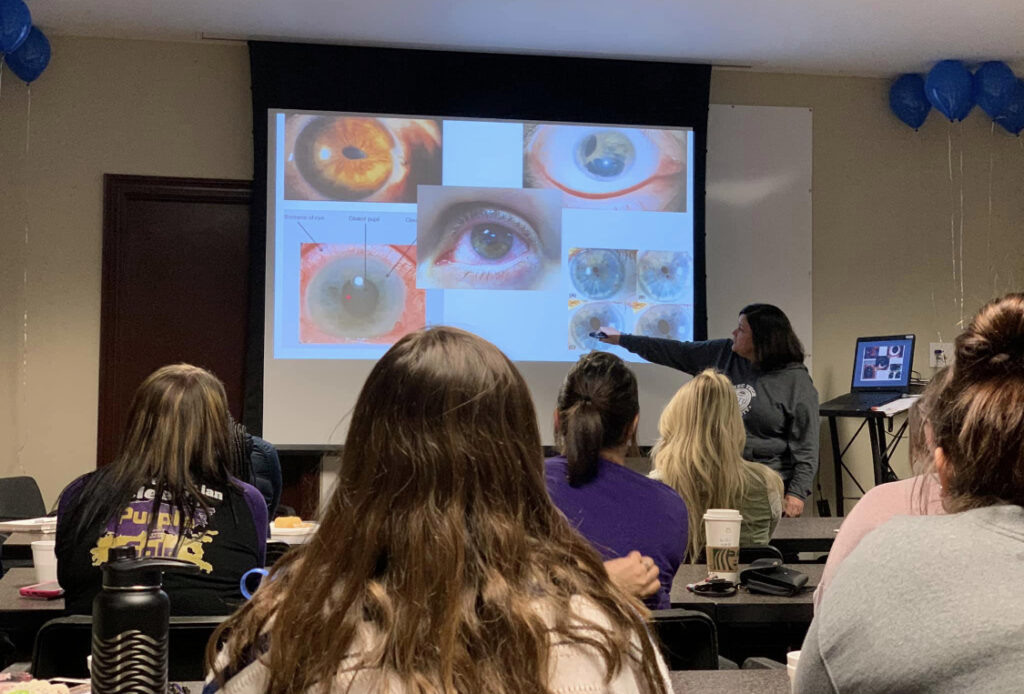 9. We celebrated perfect vision and a perfect season… GEAUX TIGERS!
We were honored to serve football linebacker K'Lavon Chaisson who is now enjoying better than 20/20 vision on the field. And, we can't say enough about 'dem tigers! National Championship bound, here we GEAUX!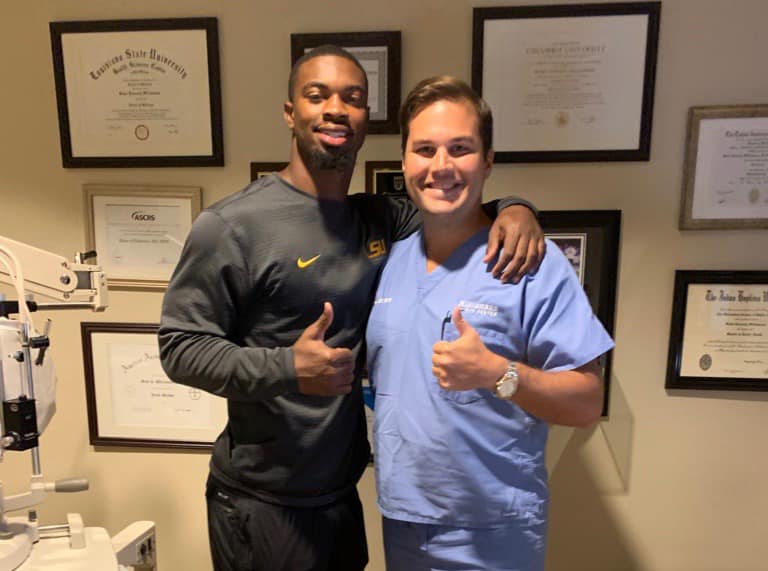 Dr. Charles performed LASIK on his own son, Dr. Blake Williamson and now Dr. Blake is enjoying performing his own surgeries with superhuman vision!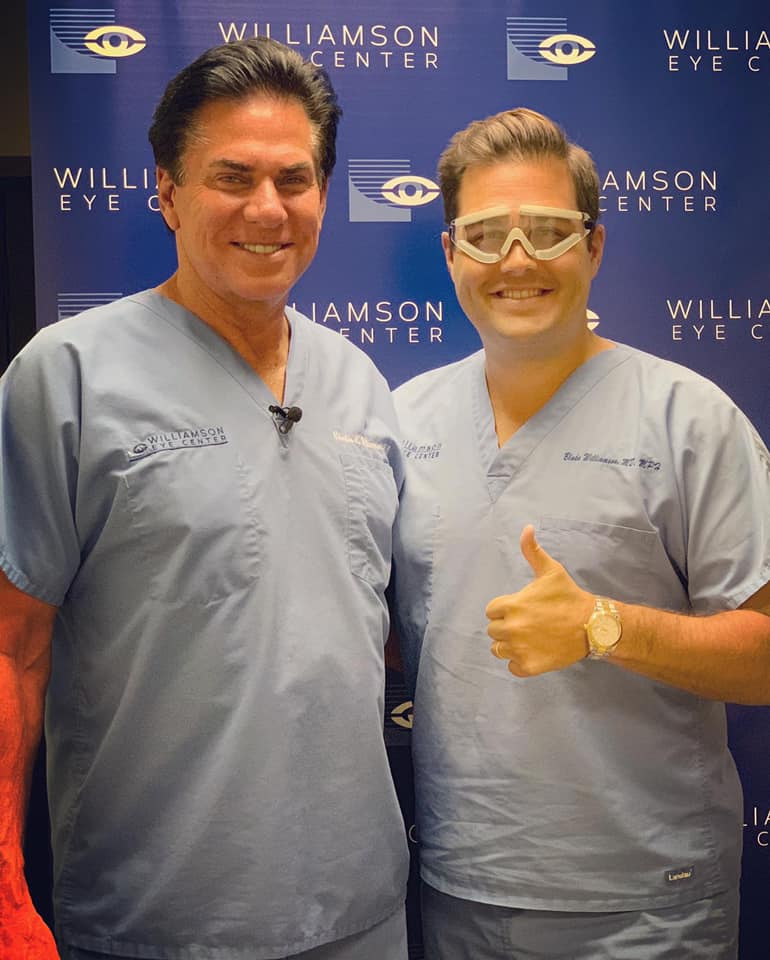 Thank you to our patients, our team, and our community for your support. The Williamson family has been serving the Greater Baton Rouge area with eye care and surgery for almost 70 years and we are proud to say we are still growing thanks to each and every one of you.
Bring it on 2020, the perfect year to see clear!