"Our goal is to provide patients with their personal best vision while offering the latest technology available."
Charles H. Williamson, M.D.
Medical Director and CEO
Laser Cataract Surgery: A Revolutionary Innovation and Modern Approach to Cataract Surgery
Just like a fingerprint, every eye has a unique size and shape. At the Williamson Eye Center, we are pleased to offer technology that enables our surgeons to create a tailored treatment plan that is uniquely customized to your eye.
With advanced options in modern cataract surgery, many of our patients are enjoying life without glasses and contacts – giving them a clear vision for reading and distance all at the same time.
Schedule your evaluation with our doctors to find out what options may be best for you.
What is Laser Cataract Surgery?

At the Williamson Eye Center, we are pleased to offer a modern approach to your cataract surgery with:
A Customized Treatment Plan
Advanced 3D Imaging
Laser Precise Treatments
Gentle Approach to Surgery
Less Inflammation
Faster Recovery
Astigmatism Correction
Advanced Options to Greatly Reduce your need for Reading Glasses while also Correcting your Distance Vision
3D Imaging
Prior to your cataract surgery, our team at Williamson Eye Center will use CATALYS® technology to form a series of laser images of your eye to create precise 3D maps of your eye structure. This enables your surgeon to calculate your treatment plan with incredible precision.

Laser Precision
During the first step of your laser cataract procedure, our surgeons use laser technology to create ultra-precise incisions that include a circular opening in the lens capsule to access and remove the cataract. This precise incision also helps your surgeon place your new intraocular lens exactly where intended for the best visual outcome.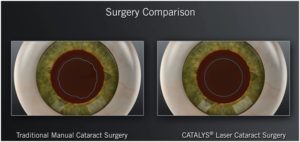 Gentle Approach to Cataract Removal
To remove the hardened cataract from your eye, your surgeon will use the laser to soften the natural lens to remove it more gently than in traditional cataract surgery. This process requires less energy in the eye than traditional methods allowing for a faster recovery.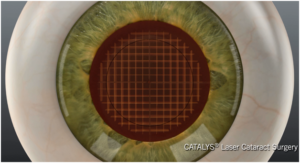 Enhanced Accuracy with ORA Scans
When you have cataract surgery, we will remove your cloudy lens and replace it with a clear lens implant. This implant has a "prescription" customized to correct your vision. In order to accurately choose the correct lens for your eye, your surgeon will perform an ORA scan during surgery. ORA stands for Optiwave Refractive Analysis sometimes called "SMART VISION."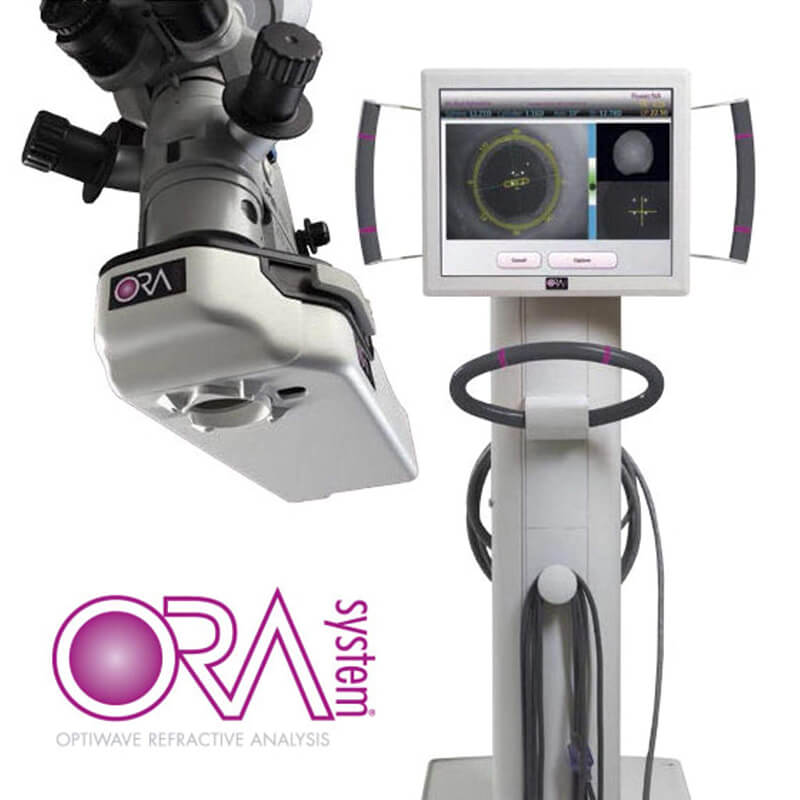 The ORA scan is extremely important to be able to choose the correct lens implant for your eye. Whether you have nearsightedness, farsightedness and/or astigmatism, the ORA allows your surgeon to choose the best lens to correct your vision. ORA has been found to give us the best results with cataract surgery.
The benefits of the use of ORA include:
Lens power confirmation and optimization
Proper lens orientation
Eliminate as many refractive errors as possible at the time of surgery
Increased chance of being less dependent on glasses or contact lenses for distance vision
Customized enhanced visual outcome
Contact the Williamson Eye Center or visit us at one of our convenient locations throughout south Louisiana for more information about your cataract surgery options. With clinics in Baton Rouge, Denham Springs, Gonzales, Zachary, and New Roads, our patients have access to the cataract care they need to see clearly again.