Ophthalmologist in Denham Springs
Dr. Blake Booth was born in Baton Rouge and grew up in Denham Springs, Louisiana. After graduating from LSU with a B.S. in Microbiology, he assisted in the laboratory work of Dr. Chris Kevil at LSU School of Medicine in Shreveport studying endothelial cell migration and angiogenesis. Dr. Booth went on to excel academically at LSU School of Medicine in New Orleans where he was awarded top honors in pharmacology and ophthalmology, elected into the Alpha Omega Alpha honor society, published work on pharmacological drug delivery systems, and also helped care for victims of Hurricane Katrina.
Dr. Booth developed a passion for the surgical care of patients in medical school leading to his eventual completion of a surgical internship at Ochsner Medical Center in New Orleans. As the field of ophthalmology peaked his interests, Dr. Booth made the decision to pursue the best training possible in the medical and surgical care of the eye landing at UAB School of Medicine's Callahan Eye Foundation Hospital for his residency. It was there he learned to appreciate and adopt beneficial new technologies being on the first team of residents to treat astigmatism with toric intraocular lenses. Dr. Booth finished off his formal eye surgical training by completing an oculoplastics fellowship with Dr. Thomas Tann of Rayner Eye Clinic in Oxford, MS. His time here was extended into a private practice position specializing in cataract surgery with premium intraocular lens technology, refractive surgery, oculoplastic surgery, and glaucoma care. Lastly, he adopted and honed skills in micro-incisional glaucoma surgery (MIGS) during this portion of his career.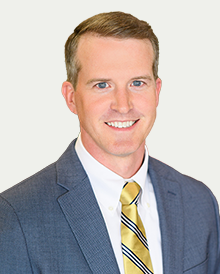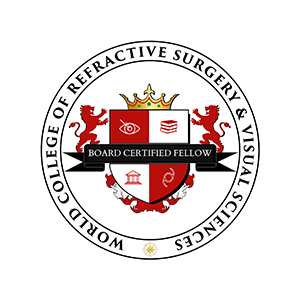 Eventually, Dr. Booth and his family decided it was time to fulfill the lifelong desire to live, enjoy, and provide quality medical and surgical eye care in their home state of Louisiana. He has been thrilled to be in the Baton Rouge area for the last several years collaborating with Capital area optometrists, medical specialists, Baton Rouge General Hospital, and multiple outpatient surgery centers. Dr. Booth's overarching goal in his career is to provide highly personalized quality care utilizing the latest and most effective technological advancements in the medical and surgical care of the patient with eye disease.
Member of the American Academy of Ophthalmology
Member of the American Society of Cataract and Refractive Surgery
Personally, Dr. Booth and his wife Jamie met at LSU and have been married for fifteen years. They have four children and reside in his hometown of Denham Springs. They enjoy theater, gymnastics, music, sports and the ministry of their local church family, The Oaks Church.
PARTIAL RESUME
LSU Health Sciences Center, New Orleans, Doctor of Medicine, 2007
Ophthalmology Residency, University of Alabama Birmingham, 2011
Member, American Academy of Ophthalmology, 2008-Present
Diplomat, American Board of Ophthalmology, 2013-Present
Member, American Society of Cataract and Refractive Surgery, 2015-Present
OFFICE LOCATION
550 Connell's Park Lane
Baton Rouge, LA 70806
(225) 924-2020
(800) 375-6828
9001 Summa Avenue, Suite 245
Baton Rouge, LA 70809
(225) 274-3937
2290 South Range Avenue
Denham Springs, LA 70726
(225) 665-2019