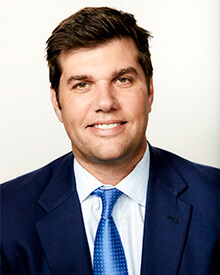 Charles H. Williamson Jr is the Administrator of Williamson Eye Center and co-owner of Williamson Management, LLC and Williamson Eyewear. After spending most of his college and graduate school years in investment banking, Mr. Williamson embarked on a career in healthcare management with his father's business at Williamson Eye Center. A native of Baton Rouge, he earned his B.S. in International Trade and Finance with a Minor in Economics at Louisiana State University, and a dual Masters Degree from the University of Houston in Business and Healthcare Administration, graduating in December of 2001.
Mr. Williamson also works extensively in entrepreneurship space in the area of synergizing healthcare benefit offerings with professional service software management platforms; new ophthalmic technology introductions to the US Market; and, biologic therapy offerings to eye care networks.
In 2007, he created a virtual optical dispensary called 25 Dollar Eyeglasses
(www.25dollareyeglasses.com), whereby, customers from across the United States could purchase prescription eyeglasses at the most affordable prices available. At the same time, Mr. Williamson was a key contributing partner in developing US Hearing Plan (www.ushearingplan.com), which provided the hearing impaired with access to hearing health professionals and hearing aid products at significantly reduced prices.
Recently, Mr. Williamson and several other partners created "Marucci Eyewear" for Marucci Sports, Inc, a brand leader in the sport of baseball. His company has global sales rights for the sale of Marucci Eyewear to physician practices, optical chains, and other retailers.
Outside of business, Mr. Williamson sits on several Advisory Councils healthcare software companies and is one of nine committee members working for the Louisiana State Supreme court on the Louisiana Attorney Disciplinary Board.
Mr. Williamson and his wife Meeta reside in Baton Rouge with their three children Charlie, Ethan, and Alayna. In his spare time, he enjoys cooking, travel, golf and spending time with his family.
Email Me: cwilliamson@weceye.com