Baton Rouge – Bluebonnet Campus NOW OPEN!
Office Hours:
Mon-Fri 8:00 am-5:00 pm
---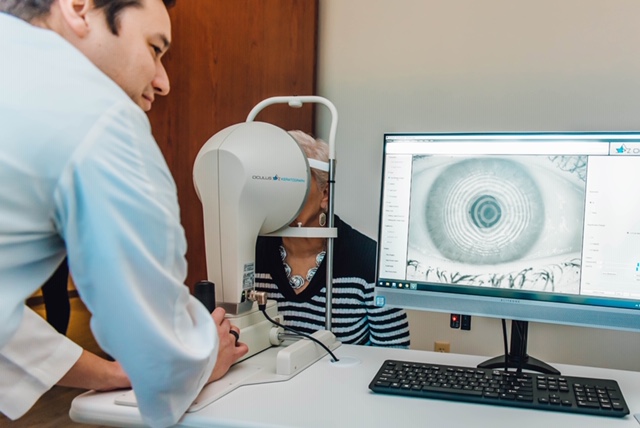 Eye Doctors in South Baton Rouge:
Charles H. Williamson, M.D.
Blake K. Williamson, M.D.
Matthew D. Smith, M.D.
Blake A. Booth, M.D.
Clayton A. Patrick, M.D.
Joshua Davidson, O.D., FAAO
Lawrence H. Pham, O.D.
Andrew M. Leto, O.D.
Hannah C. Chustz, O.D.
J. Brett Williamson, PA-C
Visit the board-certified ophthalmologists, eye doctors, and skilled staff at the Williamson Eye Center's new Bluebonnet campus (located on the corner of Bluebonnet Blvd and Picardy Avenue on campus with the Baton Rouge General Hospital). Our highly trained team of doctors and eye care professionals have a long-standing history of providing the leading ophthalmology and vision correction practices to patients throughout Louisiana.
The patient-centered standard of care our staff provides is structured specifically around your comfort and clarity, providing Baton Rouge – Bluebonnet with the best possible service. Specializing in LASIK, cataracts, glaucoma, dry eyes, diabetic retinopathy, and more eye conditions, our staff utilizes the latest state-of-the-art technology to ensure you are seeing clearly.
If you are seeking an eye doctor in the Baton Rouge area, our doctors are leaders in their field and passionate about bringing expert vision care to Louisiana. Schedule an appointment online with Williamson Eye Center, and take the next step toward clear vision with the leading ophthalmologists and eye doctors in the greater Baton Rouge area.