Optometrist in Baton Rouge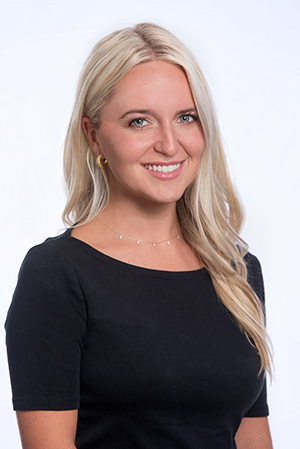 Dr. Hannah C. Chustz was born and raised in Brusly, Louisiana. Following graduation from St. Joseph's Academy in Baton Rouge, she attended Louisiana State University where she was a member of the Phi Mu Sorority and earned a Bachelor's degree in Biological Sciences in 2018.
Dr. Chustz went on to attend the Southern College of Optometry where she received her doctorate and also served as the student body Vice President. During her externship training, Dr. Chustz focused on ocular diseases and advanced optometric surgical procedures.
Dr. Chustz specializes in ocular disease management, contact lens fitting and primary care optometry.
In her spare time, she enjoys traveling, watching LSU sports and shopping. Dr. Chustz is proud to share her expertise serving the people in her home state at Williamson Eye Center.
Office Location
2290 South Range Avenue
Denham Springs, LA 70726
(225) 665-2019
550 Connell's Park Lane
Baton Rouge, LA 70806
(225) 924-2020
9001 Summa Avenue, Suite 245
Baton Rouge, LA 70809
(225) 274-3937