Ophthalmologist in Baton Rouge
Dr. Matthew D. Smith is a board certified ophthalmic physician and surgeon at the Williamson Eye Center in Baton Rouge, Louisiana. Dr. Smith specializes in cataract and refractive surgery, LASIK, treating glaucoma patients, and performing glaucoma surgery.
Dr. Smith is a native of Baton Rouge, Louisiana graduating with honors from Catholic High School and Magnum Cum Laude from LSU with a B.S. degree in Biological Sciences with a pre-med focus.
Dr. Smith later graduated the top one-third of his class at LSU Medical School in Shreveport and was accepted into one of the most competitive residencies, Ophthalmology at LSU. Dr. Smith completed his first year of residency at the University of Tennessee Medical Center in Knoxville returning to Shreveport and finishing as chief resident in 2013. He was awarded the Southern Medical Association Scholarship Award. He is currently a member of the American Academy of Ophthalmology, enabling him to stay at the leading edge of the ophthalmology professional practice.
In addition to being a member of the American Academy of Ophthalmology, Dr. Smith currently volunteers for the Project Purr and Cat Haven organizations. He has been involved with volunteering since his youth, starting out as an Eagle Scout and participating in supporting the local chapter of The Missionaries of Charity, assisting the nuns in the care of the less fortunate. When Dr. Smith isn't volunteering, he enjoys LSU sports, bowling, spending time with friends and family, and is an avid Chicago Cubs and New Jersey Devils hockey fan.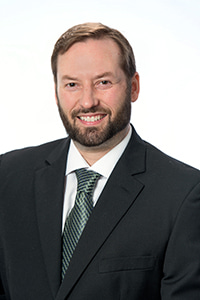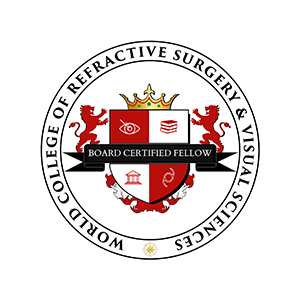 Partial Resume:
Louisiana State University Health Sciences Center – Ophthalmology Residency
Louisiana State University Health Sciences Center – M.D.
Louisiana State University (LSU) – Bachelor of Science, Biological Sciences
Member, American Academy of Ophthalmology
Board Certified Ophthalmology, 2017
Office Location
550 Connell's Park Lane
Baton Rouge, LA 70806
(225) 924-2020
(800) 375-6828
9001 Summa Avenue, Suite 245
Baton Rouge, LA 70809
(225) 274-3937
5233 Main Street
Suite A
Zachary, LA 70791
(225) 654-0090