Expert Eye Care in Louisiana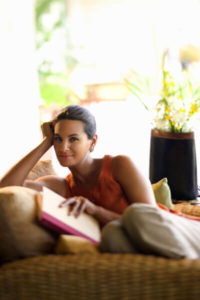 Good eye care is essential to maintaining optimal vision and eye health. At Williamson Eye Center, we offer comprehensive eye care for families and patients of all ages throughout the state of Louisiana. With eye care clinics in Baton Rouge, Denham Springs, Gonzales, and Zachary, we work to make expert eye care accessible to everyone.
For over 65 years, our mission has been to provide the latest technology and best possible care to our patients.
---
Some of Our Services Include:
Comprehensive eye exams
Diagnosis of all eye diseases with the latest state-of-the-art equipment
Treatment of eye disorders using the latest, safest, and most effective techniques and technology
The most successful cataract, lens replacement, and glasses-free surgery available anywhere in the U.S.
In-office diagnosis and treatment of diabetic eye disease, glaucoma, and macular degeneration, without having to leave town for laser therapy
Glasses exams and contact lens fittings of all types
Cosmetic eye procedures, both surgical and non-surgical
Our Practice Also Has a Full-Service Optical Shop That Offers:
Glasses of all types
Designer frames and sunglasses
Contact Lenses including specialty fit lenses
Compassionate care administered by experienced and certified staff members
The real key to maintaining good eye health is through regular exams. At Williamson Eye Center, we perform comprehensive eye exams that not only determine your refractive error (nearsighted, farsighted and astigmatism), but also examine your overall eye health for any eye diseases. It is essential to maintain a yearly routine of eye examinations because most vision problems show little or no symptoms at their onset. Only a thorough consultation, a yearly exam by an ophthalmologist or an optometrist, can detect if your vision is in jeopardy.
If you have not had an eye exam in the past two years, we recommend that you schedule an appointment with our office today. We'll evaluate your eye health, update your prescription, and let you select from our wide array of attractive eyeglasses. Who knows, maybe you'll want to get rid of your glasses and contacts entirely. If so, we can do that too! Contact us today to schedule your appointment or give us a call at 225-924-2020.