Optometrist in Baton Rouge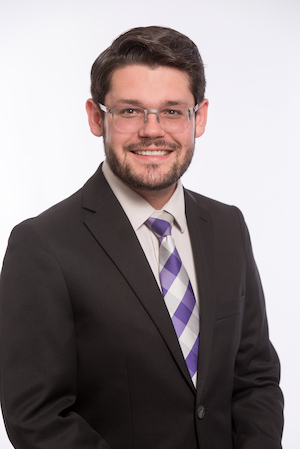 Dr. Weidert was born and raised in Gramercy, LA, where from a young age he dreamed of joining a medical profession aimed at helping others. He graduated from St. Charles Catholic High School in LaPlace, LA, and then attended LSU where a class in Vision Sciences inspired his pursuit of Optometry. Dr. Weidert received his Bachelor of Science in Biological Sciences and Minor in Psychology from LSU.
Dr. Weidert temporarily relocated to Philadelphia, PA, where he attended Pennsylvania College of Optometry at Salus University and received his Doctor of Optometry degree with honors. While in attendance, Dr. Weidert received the J. Pat Cummings Scholarship through the American Academy of Optometry, the Blanchard Contact Lens Excellence Award, and an advanced studies certification in corneal disease and specialty contact lenses. Dr. Weidert completed his externship rotations at the Erie PA VA Hospital, Wagner Family Eyecare in Seneca, PA, and Lewis LASIK in Elkins Park, PA.
During his time in Pennsylvania, Dr. Weidert received a strong background in ocular disease management including glaucoma, macular degeneration, diabetic retinopathy, dry eye disease, and pre and post operative surgical management. His particular interests include contact lens fitting, pediatric optometry, and management of long-term ocular diseases.
In his spare time, Dr. Weidert enjoys video games, watching films, the theatre, and traveling. He is excited to return to St. James Parish and will be seeing patients at Williamson Eye Center's River Parishes clinic in Lutcher.
OFFICE LOCATION
2468 Louisiana Ave
Lutcher, LA 70071
225-869-5043