Do you think you may have cataracts? Is your vision blurry, or do you need a new prescription, what seems like monthly?
These can all be signs of having cataracts. If you're considering cataract surgery, an essential part of the procedure is what kind of intraocular lens to choose.
You'll make this decision with your eye doctor at Williamson Eye Center based on your lifestyle and visual goals after cataract surgery. Having cataract surgery involves removing the cloudy natural lens where cataracts develop.
But the only way to remove your cataracts is to take out the lens where they formed. That means that during cataract surgery, your cataract surgeon will remove your natural lens. But it's also replaced during surgery with an artificial lens called an IOL, or intraocular lens.
There are a lot of different kinds of IOLs you can choose from. One of the newest and most advanced IOLs now available at Williamson Eye Center is the Light Adjustable Lens. Williamson Eye Center is the only place in the state of Louisiana you can receive this revolutionary premium lens!
The Light Adjustable Lens is a premium IOL and can give you your best vision after cataract surgery. Keep reading to learn if the Light Adjustable Lens could be the premium IOL for you!
What are Premium IOLs?
The Light Adjustable Lens is a premium IOL. When you have cataract surgery, you have your choice of intraocular lenses, but typically, only monofocal lenses are covered by medical insurance.
Monofocal IOLs are standard IOLs that are uniform throughout and set to one refractive power. Some patients may choose to get something called monovision when they get monofocal lenses.
With monovision, you'll have one lens in your eye for seeing up close and the other for seeing things at a distance. When your eyes work together, you can see okay at most distances. But you may still need reading glasses to see well up close.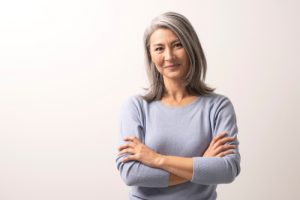 Premium IOLs are other kinds of IOLs that allow patients to see well at more than one distance. These lenses require an out-of-pocket expense and won't be covered by insurance.
The trade-off is that you'll be able to see much better. Many patients significantly reduce their dependence on reading glasses or glasses and contacts in general. There are many options for premium IOLs, but the Light Adjustable Lens is in a class all its own.
What is the Light Adjustable Lens?

The Light Adjustable Lens is a premium IOL that allows you to customize your vision after having cataract surgery. It is the only intraocular lens that can give you precisely what kind of vision you want.
Although significant gains have been made with other premium IOLs, your eye doctor is only predicting what your vision is like after cataract surgery. Most IOLs have a design that fits a broader range of prescriptions.
While many can provide you with excellent eyesight, they won't be able to give you exactly what you want. But the Light Adjustable Lens is different.
It can give you your best vision after having cataract surgery because it's only tailored to your vision. The Light Adjustable Lens uses a photosensitive material that changes shape when exposed to UV light.
How the Light Adjustable Lens Works
You'll have the Light Adjustable Lens implanted during cataract surgery like any other IOL. When you have cataract surgery, your cataract surgeon at Williamson Eye Center creates a tiny incision in your eye.
They remove your natural lens through that incision. Your IOL is then folded up and inserted into the eye through the same incision where it's unfurled and positioned.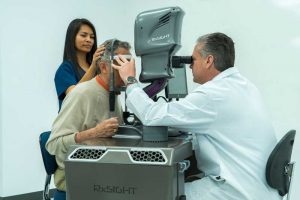 After cataract surgery, you'll recover as usual. The only difference in the recovery process is that you need to wear a specialized pair of glasses that protect your eyes from UV light. These glasses prevent the Light Adjustable Lens from changing shape too early and affecting your vision.
After two or three weeks, you'll return to your ophthalmologist's office for your first light treatment. This procedure is simple and non-invasive.
Your eye doctor will place you in front of the light delivery device (LDD), using the UV light to change the shape of the lens to begin adjusting your vision to your desired prescription. Each light treatment lasts approximately 90 seconds total.
After your first treatment, you'll wait approximately three days and then have another one. If you need another treatment, you'll have one three days after that, and any after as necessary.
Most patients only need between 3 and 5 light treatments before achieving their desired visual outcome. After attaining your optimal vision, you'll have the lens power permanently locked in during your final light treatment. The last treatment ensures there are no further changes.
Is the Light Adjustable Lens Right for You?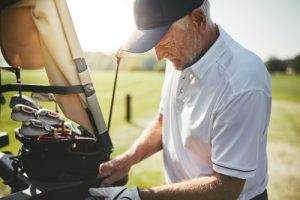 The Light Adjustable Lens is the perfect choice for many patients. It can provide you with your best possible vision after cataract surgery while correcting presbyopia. Correcting presbyopia can reduce or even eliminate the need for reading glasses.
The Light Adjustable Lens can also correct astigmatism up to 0.75 diopters, making it an attractive premium lens option. Correcting astigmatism can mean reducing your dependence on visual aids after cataract surgery.
Be aware that if you get the Light Adjustable Lens, you must wear the specialized UV blocking glasses during recovery and between treatments. You can take them off to sleep and bathe, but keeping them on the rest of the time is important. Even the smallest amount of UV light can cause the lens to change shape.
If you want the best vision available after cataract surgery and don't mind the idea of temporarily wearing UV-blocking glasses, the Light Adjustable Lens may be suitable for you. Why not schedule your cataract consultation at Williamson Eye Center at one of our locations in Baton Rouge, Denham Springs, Gonzales, New Roads, or Zachary, LA, today?
You have so much to gain when you can see the world around you clearly!