With so many options offered for LASIK technology, it's easy to find your head spinning while you're trying to understand it all. One thing is certain though, not all LASIK is the same. At the Williamson Eye Center, our mission has always been to provide the latest technology for our patients. For us, that means investing in the most advanced technology that has a proven record of added benefits for our patients; because a great experience and exceptional surgical outcomes are always our top priority.
In furthering our mission, we are pleased to announce that our latest technology upgrade brings exciting news for our LASIK patients!
Introducing iDesign Refractive Studio for LASIK: Technology so Good, Even NASA is Using It
The iDesign Refractive Studio will allow us to detect details of your eye like never before. In fact, this technology is so good even NASA is using it. The same technology used to help build NASA's James Webb Space Telescope for high definition space images is what we will now use to map your eye and plan your LASIK treatment with outstanding precision!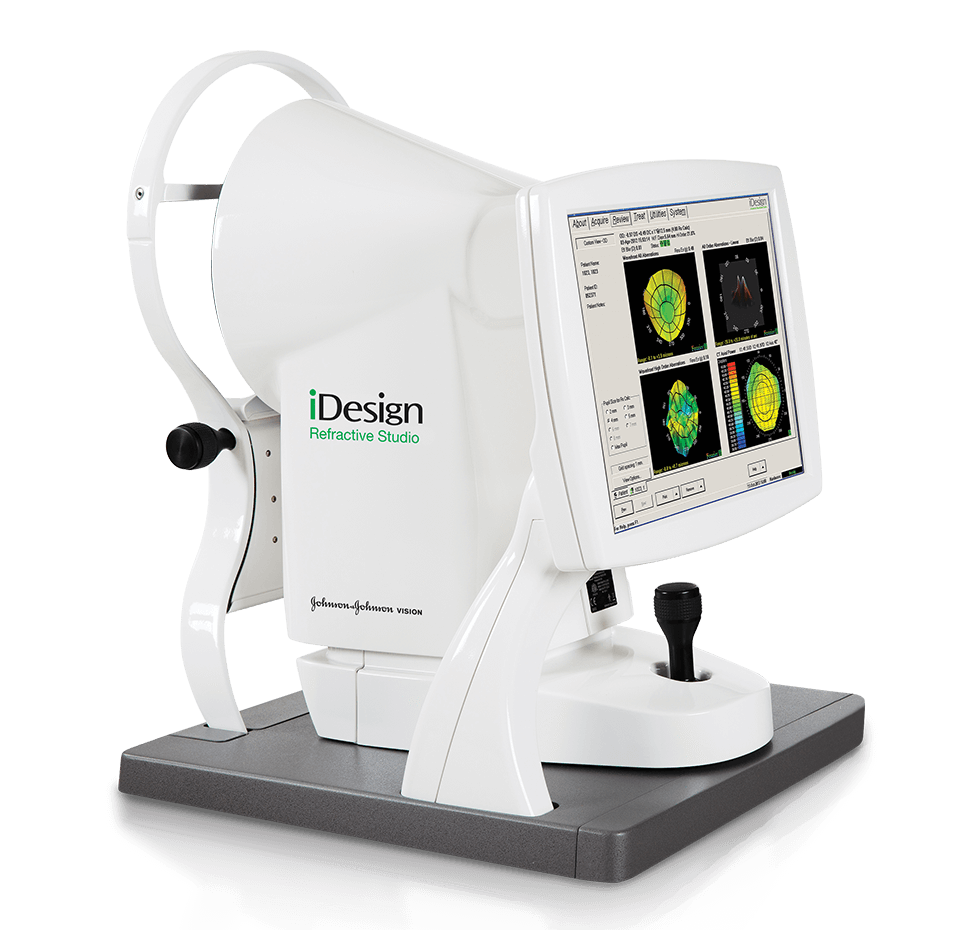 Image source: https://www.surgical.jnjvision.com/systems/lasik/idesign-refractive-studio
Your Eye is Unique: Your LASIK Treatment Should Be, Too
Did you know that every eye is as unique as a fingerprint? That's why, for LASIK, one size does not fit all for a treatment plan.
In a single, three-second scan, the iDesign system captures advanced measurements that map both the inside and outside of your eye. Each treatment plan begins with a wavefront analysis to measure how light travels inside of your eye, detailing all of its imperfections that are causing your vision to be distorted. The corneal topography scans the outside surface of your eye, measuring tiny variations of curvature and elevation. These two measurements combined are what your surgeon uses to develop a truly custom procedure tailored to your unique eye.
Over 1200 data points are taken to create your measurements. If you think about how small your eye is and the ability to capture that many data points, it's pretty incredible
!

With iDesign, no one in the world will ever have the same treatment plan as you. Even your left eye will have a different treatment than your right eye. Think of it like a custom-tailored suit – but better!
"The new iDESIGN Refractive Studio provides surgeons with the ability to deliver one-of-a-kind custom laser vision correction for each patient to have excellent visual outcomes following their LASIK procedure,"

–

Jonathan Talamo, MD,

chief medical officer and worldwide vice president of medical and clinical affairs at Johnson & Johnson Vision.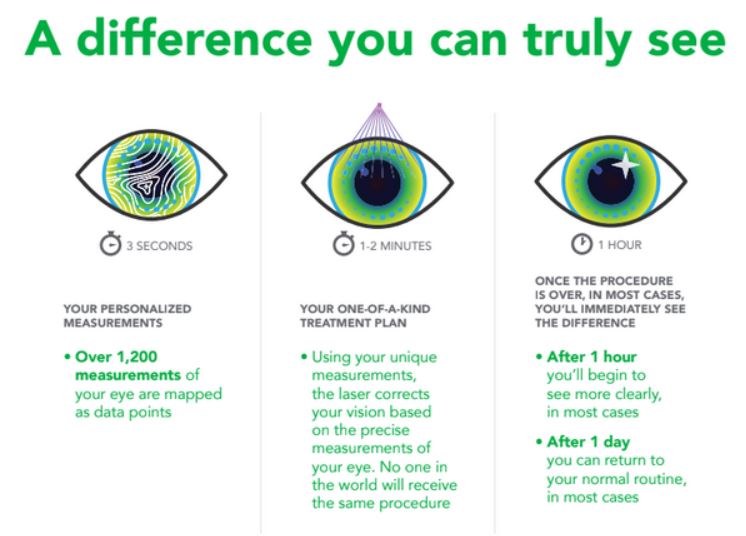 Unmatched Precision for Better Surgical Outcomes
Incredibly precise measurements and a custom treatment plan mean a better surgical outcome for you.
After surgery, people who were treated with the iDesign System in a clinical study reported high satisfaction rates, as well as improvements in all areas of vision well-being, such as their quality of vision and vision needed for healthy, active lifestyles. Imagine things like swimming, yoga, and hiking, all without a need for glasses or contacts!

If you weren't a Candidate Before, You May Be Now! Now Treating Higher Levels of Astigmatism and a Wider Range of Pupil Sizes
With the iDesign Refractive Studio, more people may now be eligible for LASIK compared to other technology. Our technology and doctors at Williamson Eye Center can treat higher levels of astigmatism in people with nearsightedness and a wider range of pupil sizes – you read that right, LASIK CAN treat astigmatism!
Think you might be a candidate? Take our free LASIK Self-Test! It's a great first step to learning if modern LASIK is right for you.
There's Never Been a Better Time for LASIK
We're proud to say that Williamson Eye Center is the first and currently only place to get this new LASIK technology in the Greater Baton Rouge area.
If you've been holding off on having LASIK, the good news is technology has never been better! The procedure is quick and painless and the majority of patients are back to driving and work the very next day. The things we hear most from our patients after LASK are:
"That was so easy!"
"I can't believe I waited so long to do this!"
"Best thing I've ever done!"
LASIK will truly transform your life. Stop putting off the best thing you'll ever do for yourself … schedule your FREE CONSULTATION to learn more! We know this is a big decision though, so we're here to help answer any questions as you research and decide if LASIK is right for you.
Sources:
https://www.multivu.com/players/English/8350051-jnj-vision-idesign-refractive-studio-fda-approval/
https://www.healio.com/ophthalmology/refractive-surgery/news/online/%7Bc6700bf5-6871-462f-9c07-9fb237477038%7D/fda-approves-idesign-refractive-studio-for-lasik