Have you decided it's time to have cataract surgery? Cataract surgery is the only way to remove cataracts and restore your clear vision.
But you may be wondering how you can prepare before having the procedure. You may be anxious or nervous if you don't understand what to expect.
Luckily, cataract surgery is one of the most commonly performed medical procedures you can undergo. It's also highly effective and low-risk, especially when you have it with the best cataract surgeon available.
But it can help ease your nerves to know what you should do to get ready before your surgery and recovery. Keep reading to learn how to prepare after choosing the best cataract surgeon in Baton Rouge!
Choose an IOL
One crucial component of having cataract surgery is choosing an IOL. An IOL (or intraocular lens) is the only way to ensure you'll see clearly after removing the natural lens during cataract surgery.
You and your cataract surgeon will discuss IOL options. They will also recommend the best choice based on your visual goals after cataract surgery and lifestyle. It may feel overwhelming to choose an IOL, but know that your cataract surgeon will help you find the best one.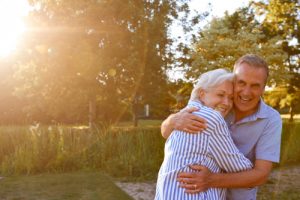 To ensure you make the right choice, tell them what you want to accomplish once you no longer have cataracts. Do you want to reduce your dependence on glasses and contact lenses?
Do you spend much time in front of the computer or using your phone? Knowing what kind of lifestyle you lead will make it much easier to make an informed decision that you can feel comfortable with.
Be open and honest about what you want to get out of cataract surgery, and consider your cataract surgeon's advice. When you go in to have cataract surgery, you should be confident in the IOL you've chosen.
If you've already made your choice and aren't confident in it, contact your cataract surgeon to talk about your concerns. IOLs are a permanent aspect of cataract surgery, so you must choose one that's right for you and that you feel you can live with for years to come.
Ask Any Questions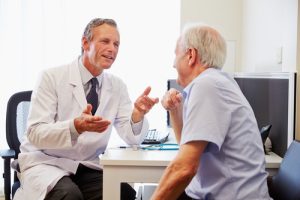 Before any surgical procedure, it's necessary to ask any questions you have. The same is true before having cataract surgery.
Your cataract consultation is a perfect time to learn more about the procedure. You can find out what to expect before the procedure and how to set yourself up for the best recovery.
If it feels like you can't comfortably have a conversation with your cataract surgeon, don't ignore it. Your cataract surgeon should make you feel comfortable, and you must build a relationship of trust with them.
If you feel like they are too busy to answer your questions or don't care enough, you're perfectly within your rights to find someone else. If something feels off, listening to your instincts is the best thing you can do. When you choose the best cataract surgeon, it should feel like a mutual partnership.
Arrange a Ride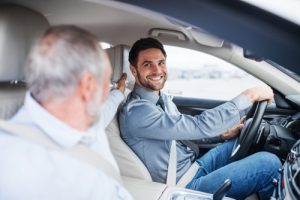 After you've scheduled your cataract procedure, the next step should be to find someone who can drive you to and from the surgery center. Although your vision may seem improved, you're not allowed to operate a vehicle to take yourself home.
You must have someone that can drive and make sure you make it home safely. Having someone around to take you to follow-up appointments and run errands can be helpful.
You can also use a rideshare app, but you may not be able to drive for a few days after surgery. Your cataract surgeon will inform you when you're cleared to drive again.
Prepare a Meal for the Day of Your Procedure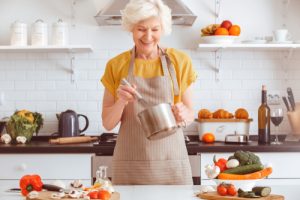 Undergoing cataract surgery is not a long or stressful recovery. But for the first day, you'll want to take it easy.
You may not want to deal with cooking or other chores. Feel free to prepare a meal or two in advance, so they are ready when you get home.
If you don't like the idea of eating a frozen casserole, consider getting takeout. Having a plan in place will make the day of your procedure much smoother and easier to get through.
In the days following, you'll be able to enjoy your brand-new, improved vision to the fullest!
Get Your Prescriptions Ahead of Time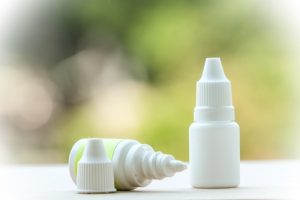 After cataract surgery, you'll have to take some medications to ensure your eyes heal properly. These medications are usually antibiotic and anti-inflammatory eye drops.
Most cataract surgeons will prescribe these to you ahead of time. Have these medications ready to go at home.
If they are already ready to go, you won't have to send someone out to pick them up after you've had cataract surgery. You can also get some over-the-counter artificial tears to ease discomfort after the procedure.
Before purchasing these, discuss what your cataract surgeon recommends. You can also think about storing these in the fridge to help keep them cold and feel more refreshing when you put them in.
Follow Your Cataract Surgeon's Instructions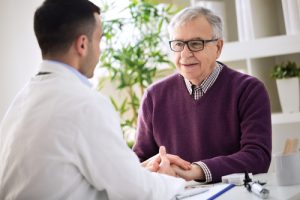 The most important thing to do before cataract surgery is to follow your cataract surgeon's specific instructions. They may tell you to avoid food and drink for hours before the procedure.
They may tell you not to take certain medications before the procedure. They'll also tell you everything you need to do during your recovery, including how often you need to use your eye drops and how many drops you should take.
Follow their instructions, and you should have a smooth surgery and recovery! Do you need to find a cataract surgeon?
Schedule your cataract consultation with the best cataract surgeon in Baton Rouge at Williamson Eye Center! If cataracts hold you back, it's time to move forward with crisp, clear vision.