Have you found out that you're not a good LASIK candidate? Although LASIK is the most popular form of vision correction, it's not the only one.
There are many available options if you're looking for a vision correction option besides glasses and contact lenses. There's an alternative that's less invasive than LASIK and something you can have reversed at any time called the EVO Visian ICL, an implantable collamer lens.
If you've dreamed of visual freedom but don't qualify for or don't want laser eye surgery, the EVO Visian ICL may be the solution. Keep reading to learn more about implantable collamer lenses like the EVO Visian ICL and if they could be worth considering!
What is the EVO Visian ICL?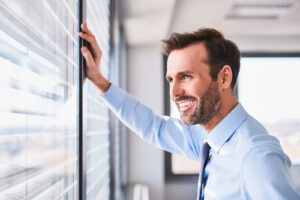 At Williamson Eye Center, we are now offering the newly FDA-approved EVO Visian ICL to patients looking for a LASIK alternative. ICL stands for Implantable Collamer Lens.
The EVO Visian ICL's composition is collamer. Collamer is a compound closely related to collagen. Your body naturally produces collagen.
Because collamer derives from collagen, it makes collamer biocompatible with your eye. One of the advantages of the EVO Visian ICL is that it won't cause dry eye symptoms, unlike LASIK.
The EVO Visian ICL is also implanted directly in the eye between your natural lens and iris. It does not reshape the cornea or involve removing the natural lens. Instead, it exists in harmony with your lens and iris.
The EVO Visian ICL essentially functions as any contact lens inside your eye, except it never needs replacing. The implant never needs to be changed out, allowing you to see clearly without worrying about putting in contacts or wearing glasses.
You can have your eye doctor remove it at any time as it's reversible. Laser vision correction procedures like LASIK and PRK are not reversible.
An Alternative Form of Vision Correction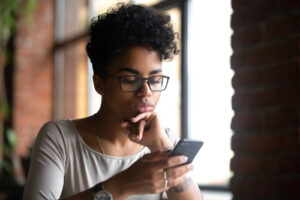 The EVO Visian ICL is an alternative to glasses, contact lenses, and laser eye surgery. If you recently found out that you don't make a good LASIK candidate, but you still want to correct your vision, there's an excellent chance you'll qualify for the EVO Visian ICL.
While most people make good candidates for LASIK, not everyone will. About 10-15% are not suitable LASIK candidates.
Not qualifying for LASIK is usually due to uncontrollable factors like the thickness of the cornea. A procedure like LASIK can be dangerous if your corneas are too thin, so patients with thin corneas do not qualify for LASIK and get screened out.
Large pupils can also make LASIK, and similar laser surgeries like PRK cause issues with night vision. You may be screened out if your pupils are too big.
The good news is that these factors will not affect your ability to have the EVO Visian ICL implanted safely. You can have implantable collamer lenses no matter how thick your cornea is or how large your pupils are.
The EVO Visian ICL also causes fewer post-surgical dry eye symptoms than other forms of vision correction surgery if you're predisposed to dry eyes.
The Advantages of the EVO Visian ICL
In addition to being an alternative to those who don't qualify for other laser eye surgeries, the EVO Visian ICL has distinct advantages that may make it preferable to other vision correction procedures. One of the most attractive things for patients considering the EVO Visian ICL is it's entirely reversible.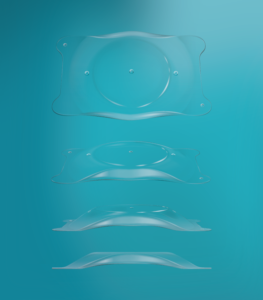 While you need to have them surgically implanted, it's a quick procedure that only takes a few minutes and requires only a tiny incision. If at any point you no longer want to have your EVO Visian ICLs for whatever reason, you can have them removed through a similar minimally invasive procedure.
Most patients never choose to have their EVO Visian ICLs removed, but it's helpful to have the option if your prescription changes or you need to have cataract surgery. The EVO Visian ICL holds a 99% satisfaction rate.
There's a good reason why it's already been implanted in over a million patients worldwide. Knowing you can have the procedure reversed gives many patients peace of mind when they are thinking about correcting their vision.
Besides being biocompatible with your eye's natural chemistry, it also protects from the sun's UV rays. Recovery from the EVO Visian ICL procedure is also relatively quick and easy.
Soon after having the EVO Visian ICL, you'll start noticing improvement in your vision. In the days and weeks after having the EVO Visian ICL procedure, your eyesight will only continue improving.
The EVO Visian ICL is virtually invisible, meaning nobody will know it's in your eye but you. You also won't be able to feel it, even as it provides you with the vision you've always wanted.
Laser eye surgeries like LASIK often provide immediate visual improvement, but patients don't reach their peak vision until the eye is completely healed after three to six months. It only takes a few weeks to recover completely from the EVO Visian ICL procedure, and you'll experience your best vision a lot sooner.
Because of all these advantages, it's no wonder many patients opt for the EVO Visian ICL over other vision correction procedures. Chances are also high that you'll be a good candidate for the EVO Visian ICL.
Who is a Good EVO Visian ICL Candidate?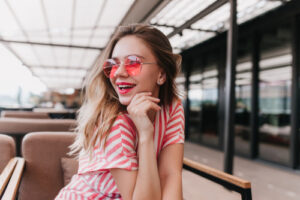 To be a good candidate for the EVO Visian ICL, you must be between 21 and 45. Other factors include:
Being in good health
Having a stable prescription that hasn't changed more than 0.5 diopters in the last year
Being nearsighted, having astigmatism, or both
Having healthy eyes
Not being currently pregnant or nursing
The EVO Visian ICL can correct nearsightedness between -3.0 and -20.0 diopters. It can treat astigmatism from 1.0 to 4.0 diopters.
Most people with nearsightedness or astigmatism fall within these limits. If you fall within the treatment limits, it's still highly likely that the EVO Visian ICL will be able to correct your vision.
The only way to know if the EVO Visian ICL is right for you is to have a consultation. Schedule one today at one of Williamson Eye Center's convenient locations in Baton Rouge, Denham Springs, Gonzales, New Roads, or Zachary, LA, to learn more.