Darian Gautreaux spends her days motivating others to have LASIK Surgery. On July 30, 2021, she decided to follow her own advice and stop putting up with blurry vision. We're excited to have Darian as a guest blogger today to share her new perspective from the other side of the laser.
---
I have been working for Williamson Eye Center for nearly 6 years and during that time I have prepared for, seen, and assisted on thousands of LASIK procedures. I was hooked the first time I saw someone sit up from their procedure and tell us what time the clock read after spending their entire life not being able to see more than a foot in front of them.
I can't even put into words how awed I am by the technology and amount of planning that goes into each individual patient's LASIK treatment plan. Our surgeons are able to map patients' eyes, evaluate for potential risks, and track the eye's every move during surgery for a safe and accurate procedure. Watching the planning of the procedure is just as amazing to me as the technology. Our doctors truly care about each patient they see and spend their time studying each patient's measurements to determine a treatment plan that best suits the patient's past, present, and future for an optimal outcome.
My vision wasn't that bad prior to surgery. I could get by doing most of the things that I needed to do, but why settle for mediocre vision? After all, I tell this to people all day long. Though my prescription was only -1.5D, compensating for my vision recently became more bothersome and I knew exactly what I wanted to do, have LASIK!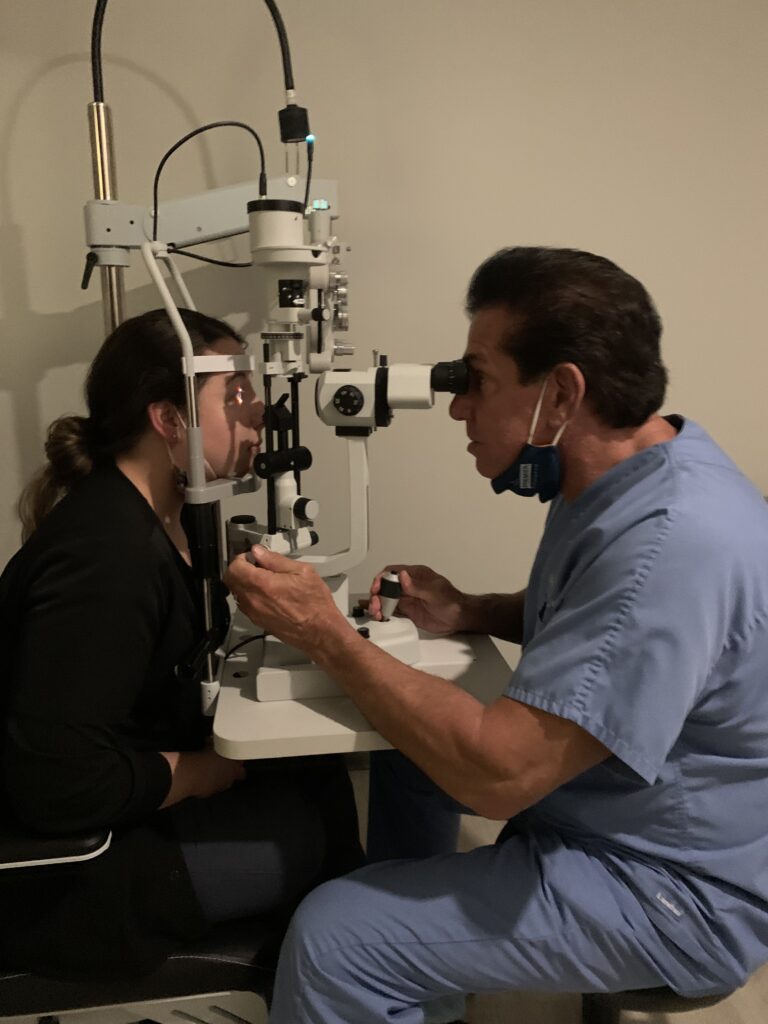 All of my measurements prior to the surgery were done quickly, easily, and comfortably. Upon review of my scans it was determined that I was a great candidate for the LASIK surgery and I was ready to go.
The entire procedure took about 20 minutes and was easier than I ever imagined it could be. During the procedure I received topical numbing medication and felt nothing other than some pressure and the sensation of liquid in my eyes when more drops were administered. The doctor walked me through the entire process and before I knew it the procedure was finished.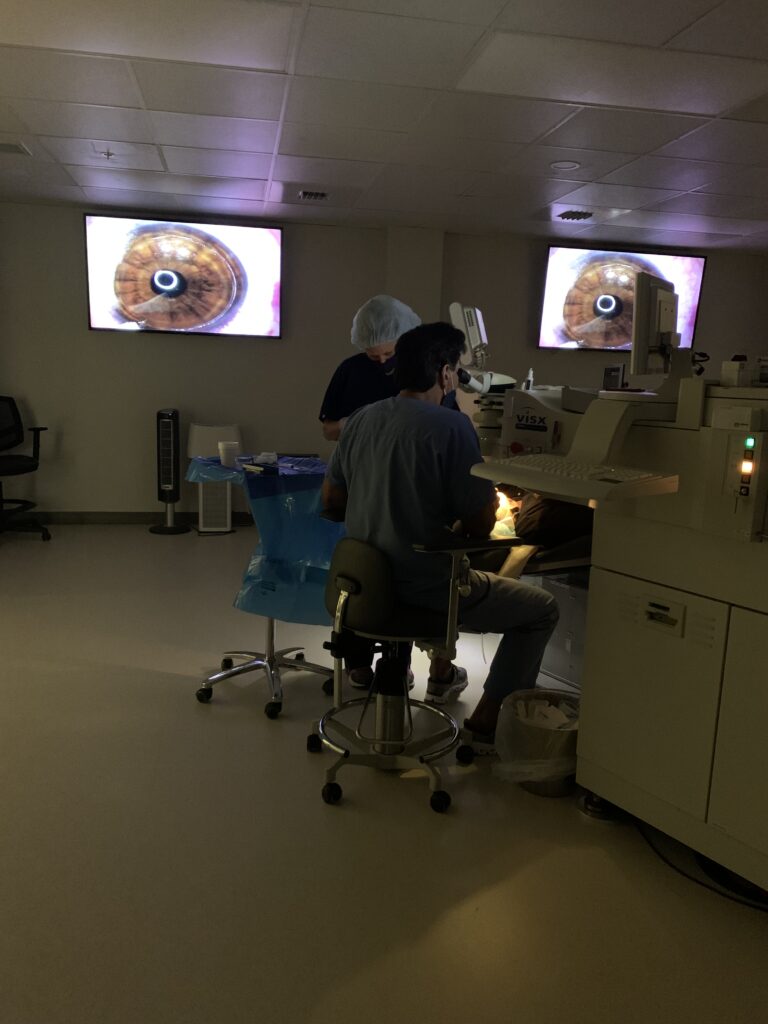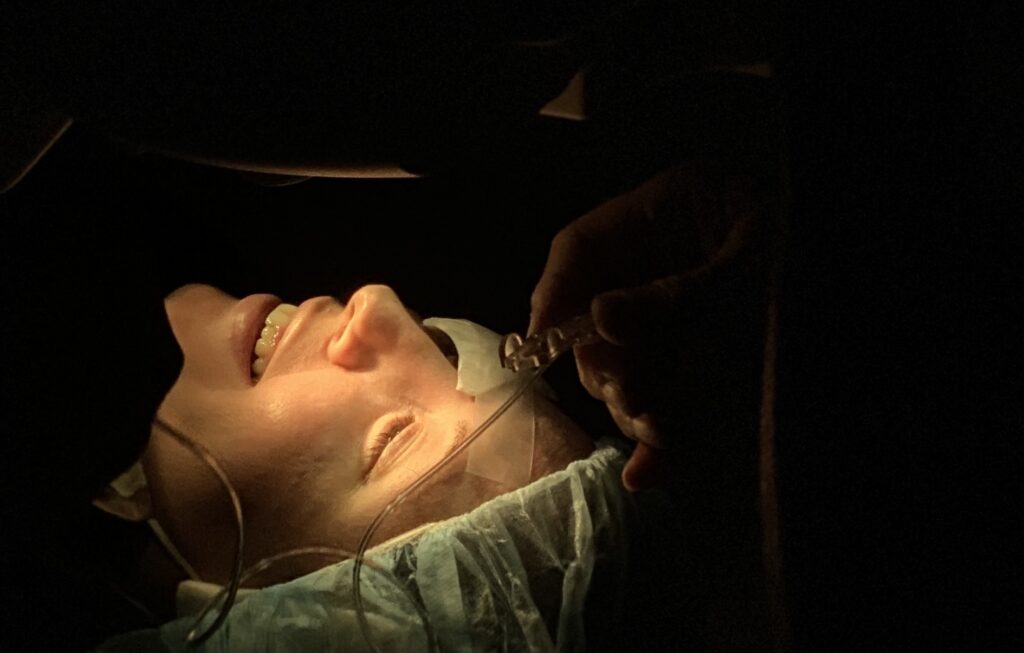 After surgery I rested in a recovery room and my surgeon gave me one final check before I went home. Wearing my stylish goggles I got a ride home, started using my eye drops and went straight to sleep. We advise everyone to take a nice long nap after surgery and I was more than happy to take my doctor up on that advice.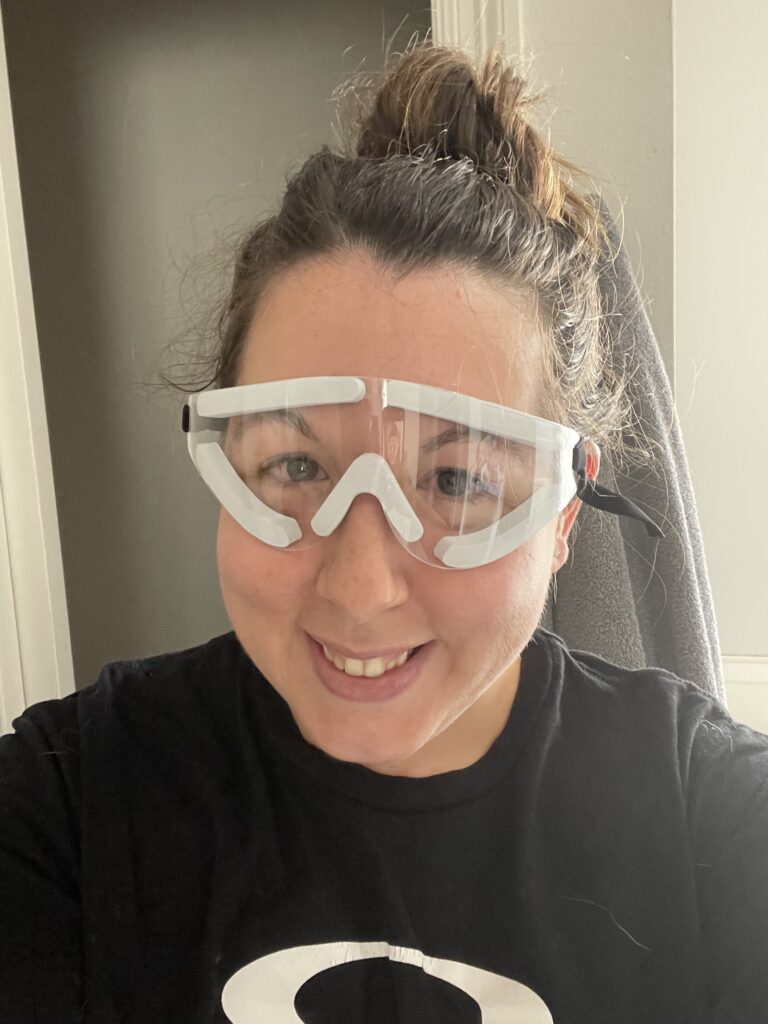 The next morning (you read that correctly, the next morning!) I awoke to better vision than I have ever had before. I could drive a car, read street signs, and see the TV guide all as soon as I woke up the day after surgery. The only symptoms that I had post surgery was redness around the eyes and sensitivity to light, all of which I knew to expect.
I'm writing this blog on Monday after my procedure was done this past Friday. I'm back to work, doing everything I did last week and I couldn't be happier with my decision. Even better, now I get to share a whole new perspective of my LASIK experience with others!
If you have ever considered vision correction, no matter what your prescription, do yourself a favor and have it done. Give me a call today for a free consultation and I'll be thrilled to tell you all about it!
Contact Darian for a free LASIK consultation by calling 225-924-2020.