Getting LASIK has never been more accessible than it is right now. Did you know that most people with refractive errors are good LASIK candidates?
The procedure is safe and effective, with high success rates. Most patients that have LASIK end up with 20/20 vision or better and visual freedom. With freedom from glasses and contacts, your whole life will be easier. Thanks to your incredible new vision, the things you see around you will look crisper, sharper, and better than ever.
It's time to take the plunge if you've been considering LASIK for some time. There's never been a better time for LASIK, especially if you live in Baton Rouge.
Why? There's so much you can do in town to make you appreciate your new vision! Keep reading to learn about a few of the activities you can look forward to once you have LASIK!
Go On a Scavenger Hunt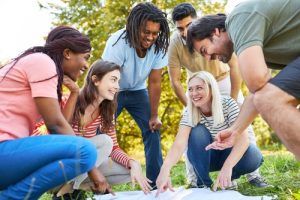 There's nothing like a good scavenger hunt to get into the competitive spirit! Through the Let's Roam App, you can go on a scavenger hunt that takes you all over Baton Rouge, taking pictures and solving puzzles while sightseeing.
You'll be able to see your town in a whole new way. After LASIK, you'll have the kind of vision you've only dreamed of. Seeing all the tiniest details will be a breeze and make navigating your team to the finish easier!
Scavenger hunts are fun for everyone, no matter how old you are. But LASIK is a procedure that's best for patients who are at least 18 years old.
You also should have stable vision, meaning your prescription has remained unchanged for a year or more. LASIK patients must also be in reasonably good health and not currently pregnant or nursing.
These are only some factors for LASIK candidacy, which is why LASIK consultations are essential.
Visit LSU Lakes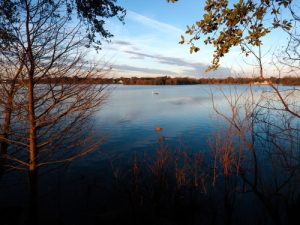 Hang out at the beach at LSU lakes! This unconventional spot is perfect for a lovely morning or afternoon out in the sun.
You don't have to worry about a lengthy or drawn-out recovery when you have LASIK. That means you can return to your favorite activities, like swimming, after recovery.
Why not go for a brisk swim and enjoy everything LSU Lakes offers? You'll need to stay away from bodies of water like lakes, rivers, and pools for a month, but after that, you can enjoy swimming with the best vision of your life.
Once your eye doctor has cleared you, nothing will be off-limits to you. All sorts of activities will be more accessible after LASIK.
If you love swimming, you know how frustrating it can be while wearing glasses or contact lenses. Who wants to dive underwater with less than optimal vision?
But when you no longer need glasses or contacts, you can have more fun in the water without worrying about visual aids and if they will be safe. There's nothing better than clearer vision while you do the things you love!
Take a Hike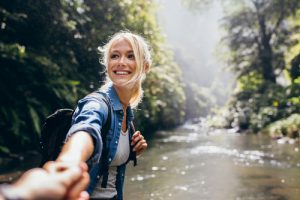 Comite River Park is the perfect place for a nice long hike. You can see all the sights with your improved vision. You'll also be far more comfortable without glasses slipping down your face or contacts getting too dry.
After LASIK surgery, you'll no longer have any boundaries holding you back from the things you love. You can go outdoors and even go camping while enjoying total visual freedom! LASIK can help you do more of what you love, making it easier to get fresh air and stay active.
Check Out a Local Distillery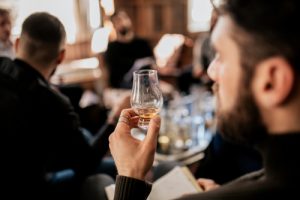 Go ahead and take a tour of the Single Estate Distillery and see how rum is made from sugar cane. It'll be an educational experience that includes delicious drinks!
Once you have LASIK, you can enjoy the best and truly appreciate the finer things. With over 95% customer satisfaction, it's no wonder that LASIK is as popular as a good rum!
After you have LASIK, you can also treat yourself more because you'll know you've made a wise financial investment. Although the one-time cost of LASIK may seem like a lot, it's not. Why?
LASIK will save you money over time. You can use that money to buy other things when you no longer have to purchase glasses or contact lenses.
You can also use financing to help make your LASIK procedure more affordable. Most patients that choose financing pay off their procedure in two years or less.
At that point, LASIK starts paying for itself, becoming an excellent way to invest in yourself. Since LASIK is permanent, you can look forward to many years of clear vision while saving the money you would have spent on visual aids. You can enjoy treating yourself and indulging more, like on a great drink or saving up for the downpayment on your first home.
Celebrate Mardi Gras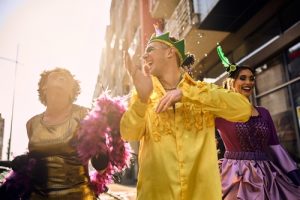 It's February, and anyone in Louisiana can tell you what that means— Mardi Gras! You don't have to go to New Orleans to experience all the excitement of Mardi Gras.
There are plenty of parades and events in Baton Rouge throughout the month. You can see your city like never before with all the colorful festivities.
LASIK doesn't just help you see without contacts or glasses. It also lets you see even better than you could when wearing contacts or glasses.
LASIK patients often have improved depth perception. Many even report that colors look brighter!
There's no better time to see the true vibrancy of colors than during a Mardi Gras celebration. Take your brand new vision out for a spin after LASIK and see the world around you like never before.
Are you ready to make your dreams of better vision a reality? Schedule your LASIK consultation at Williamson Eye Center in Baton Rouge, LA, today!