It's time to finally say goodbye to glasses and contact lenses for good! A vision correction procedure can give you complete visual freedom from traditional vision aids.
LASIK, in particular, is a very popular vision correction option, and it isn't hard to see why. With LASIK, you can see with completely clear vision like never before!
If you live in Baton Rouge, there's so much you can look forward to when you have LASIK at Williamson Eye Center. Everything will look completely new, and you'll be able to experience your city like never before! Keep reading to discover 5 ways Baton Rouge will look brand new after vision correction!
1. Spend the Afternoon Paddling at Greenwood Community Park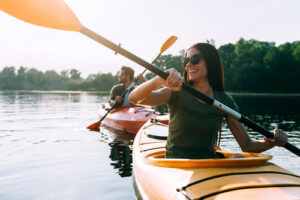 There's plenty to do at the beautiful Greenwood Community Park! You can canoe or kayak, which will be much easier without contacts or glasses to worry about.
Paddle away in the serene water. Or, if that's not your thing, you can always go horseback riding!
No matter what you do, you can rest assured that having LASIK will improve the experience. LASIK is a procedure that permanently changes your vision, correcting your specific refractive errors.
Whether you're nearsighted, farsighted, or have astigmatism, LASIK can correct your vision to an astonishing degree. By changing the shape of your cornea using a femtosecond laser and an excimer laser, LASIK can help you see without any visual aids.
Unlike what some people think, the results of LASIK are permanent and won't wear off. It's best to get it when you're younger, as it won't prevent age-related eye conditions like presbyopia and cataracts.
If you want to get the most out of LASIK in Baton Rouge (or anywhere else!), don't wait!
2. Catch a Game at LSU
There's nothing like going out to a ball game. If you haven't seen a baseball game at LSU, or even if you have, you must go to one after a vision correction procedure!
You'll be able to see everything better, so you can take in the atmosphere while catching the tiniest details you could never see before. Did you know many professional athletes, including baseball players, have gotten LASIK?
Not only do many professional athletes get LASIK, but undergoing the vision correction procedure helps many baseball players achieve higher batting averages. But you don't need to be a professional athlete to get LASIK!
However, there are some parameters in place regarding LASIK candidacy. These include being at least 18, being healthy, and having a stable prescription that's remained unchanged for a year or more.
There are a few other things that only your eye doctor can evaluate before approving you as a candidate for LASIK. However, most people end up being good candidates for LASIK. If you're interested in the procedure, why not request your consultation at Williamson Eye Center?
3. Enjoy the Live Music at Live After Five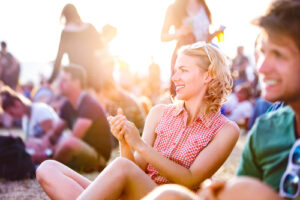 Live After Five is a free community event that features an outdoor concert venue and all kinds of live music for you to enjoy. Bring the family, go with some friends, or have a date with that special someone!
No matter who you go with, you'll surely enjoy being outdoors more without contacts and glasses and have a better view of the stage! Live music has never been better without frames or contact to hold you back!
Live After Five is an extremely popular event in Baton Rouge. But if you want to talk about popularity, LASIK is leaps and bounds more popular.
After all, it's the most popular elective procedure you can undergo. Since becoming FDA-approved, millions of happy patients have had LASIK and changed their lives while experiencing the crisp, clear vision they've always wanted.
Getting LASIK will allow you to experience this incredible vision for yourself, whether taking in a live concert after work or walking the dog on a sunny weekend.
4. Snap a Picture of the Gorgeous Cocktails Served at The Gregory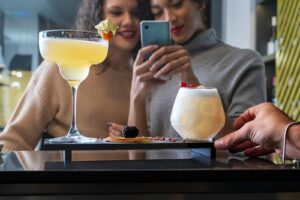 Treat yourself at the luxurious Gregory with one of their signature cocktails. You'll be able to get an Insta-worthy picture of your drink with your incredible post-LASIK vision.
You'll also feel slightly better about splurging because LASIK can save you money! Although you may think you can't afford LASIK, why not use a payment plan or financing to pay for it?
Getting LASIK can save you money over time by eliminating the cost of glasses and contact lenses. Since LASIK is permanent, it'll save you money year after year that you would have spent on visual aids.
Most LASIK patients that choose financing pay off the procedure in only two years. After this point, the vision correction procedure starts paying for itself.
After having LASIK, you can feel comfortable treating yourself occasionally and luxuriating in your new and improved vision!
5. Bring the Whole Family (Including the Dog!) to Forest Community Park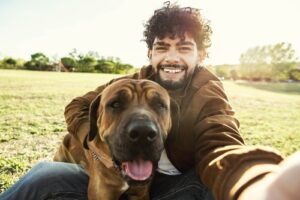 Sometimes just a simple day in the park can become a cherished memory. A day at Forest Community Park with the family and pets can become your treasured memory when you have the vision to take everything in.
Did you know that 96% of patients who have LASIK end up with 20/20 vision or better? That means after you have LASIK, you can see better than before when you still needed glasses or contact lenses to see.
Achieving better vision is possible because LASIK corrects your vision beyond your original prescription. So you can look forward to crisper and clearer vision than ever!
Everything will look sharper and more vibrant, from the scenery to your loved one's faces!
Ready to see if LASIK is for you? Get started with your journey to visual freedom by making an appointment at Williamson Eye Center in Baton Rouge, LA, for your commitment-free LASIK consultation! Haven't you waited long enough to achieve the vision of your dreams?