Ophthalmologist in Gonzales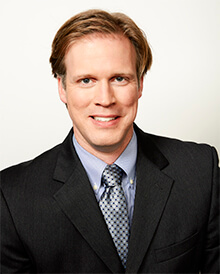 Dr. Boudreaux is a graduate of the Southern College of Optometry in Memphis, TN where he is recognized in the Top 10% of his class. He specializes in general eye exams, corrective lenses & contacts, diagnosis & management of eye disease, glaucoma management and pre & postoperative management of eye surgery. Dr. Boudreaux will be seeing patients in both the Baton Rouge and Gonzales locations.
Partial Resume
Received Doctorate of Optometry from Southern College of Optometry Memphis, TN
Received Bachelors in Biochemistry from Louisiana State University Baton Rouge, LA
Externship working under Chuck Stumpf, O.D. Eyecare Associates provided a concentration for management of contact lenses and pre- and post-op care along with practice management.
Externship working under Jeffery Colegrove, O.D. The Ochsner Clinic provided a concentration for management of ocular disease as well as primary care and contact lenses.
Education And Training:
2008 Eyecare Associates Metairie, LA
2007 Ochsner Hospital Metairie, LA
Graduate 2004-2008 Southern College of Optometry Memphis, TN
Undergraduate 1997-2001 Louisiana State University Baton Rouge, LA
High School 1993-1997 Hahnville High School Boutte, LA
Training in primary eye care as well as diagnosis and treatment of ocular disease.
Training in specialty contact lenses, predominantly Synergeyes Hybrid Contact Lenses
Professional Licenses And Certification:
2008 – LA State Board of Optometry Examiners
Work History:
2008 – Present Full-time Optometrist Williamson Eye Center, Ascension Clinic, Gonzales, LA
2008 – Present Part-time Optometrist at Shenendoah Eye Clinic Baton Rouge, LA
2008 – 2010 Full-time Optometrist Williamson Eye Center, Main Campus, Baton Rouge, LA
Organization Membership:
American Optometric Association
Louisiana State Association of Optometrists
Office Location
2308 South Burnside Avenue
Gonzales, LA 70737
(225) 644-7525